Syria
Zionist-backed Qatari PM urges world to provide Syrian rebels with arms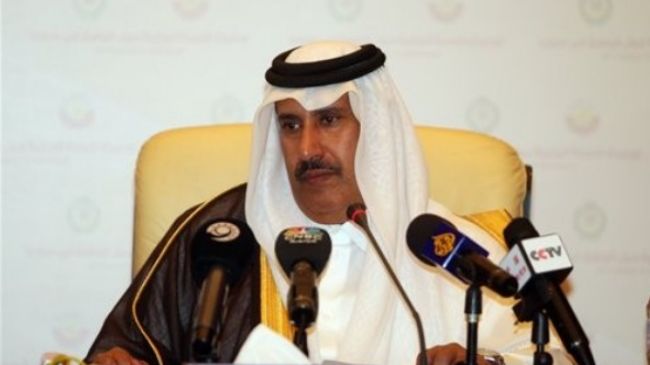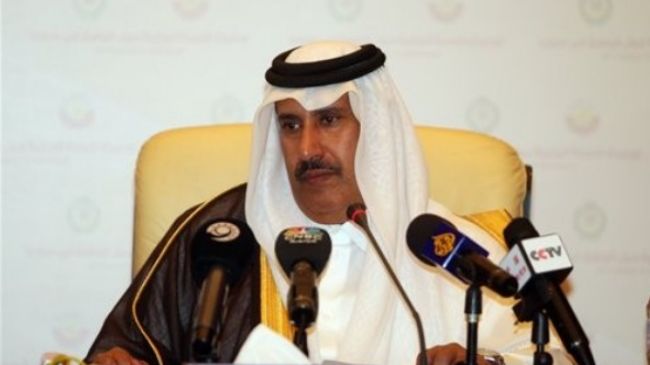 Qatari Prime Minister has called on the international community to provide rebel groups fighting against the Syrian government with arms.
Sheikh Hamad bin Jassim Al-Thani said on Monday that Qatar is in favor of delivering arms to Syrian rebels, urging Arab countries to take the lead in providing a safe haven for them.
While sending weapons to Syria means fueling unrest in the country, the Qatari premier, in a bid to draw attention away from his hostile anti-Syria Stance, claimed that the weapons would be delivered to the rebels to defend themselves.
"I think we should do whatever is necessary to help them, including giving them weapons to defend themselves," the prime minister said during a visit to Norway.
Saudi Arabia has also supported the idea of arming Syrian rebels.
The Qatari premier also criticized the UN Security Council for failing to pass a resolution against the Syrian government and ending the violence in the country, adding that "We believe that the Arabs (are) capable (of doing) that."
The Qatari Emir Sheikh Hamad bin Khalifa Al Thani, who came to power following a US-backed coup against his father in 1995, has repeatedly called for a military intervention in Syria.
Qatar is accused of waging a civil war in Syria by supporting U.S-backed anti-government armed groups.
According to reports, Qatar has built up an anti-Syrian mercenary force based in Turkey, with Ankara's knowledge, to topple the government of President Bashar al-Assad.
The heavily-equipped forces known as the so-called Free Syrian Army have taken up positions in the southern Turkish town of Antakya in the border province of Hatay.