Palestine
Bahrain
Middle East
Zionist Bahraini Regime admits 'israeli' officer will be stationed in Persian Gulf state
Bahrain has confirmed media reports that an Israeli officer will be stationed in the tiny Persian Gulf country, which plays host to the US Navy's Fifth Fleet.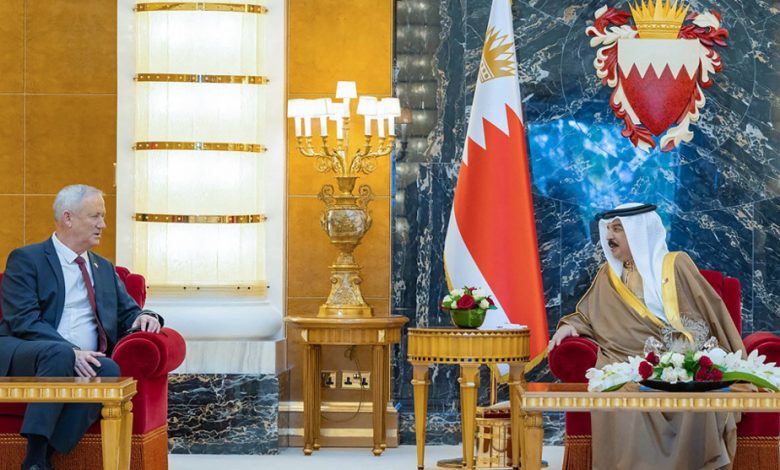 In a statement carried by the state news agency on Saturday, Bahrain's Foreign Ministry said the appointment will be related to the work of what it called an international coalition of more than 34 countries.
The coalition's task includes securing freedom of navigation in the territorial waters of the region, protecting international trade and confronting piracy and terrorism, it claimed.
Earlier media reports said the Tel Aviv regime is set to dispatch a naval officer to an official posting in Bahrain, marking the first time an Arab country will openly host a stationed Israeli military dignitary.
The officer will travel to Bahrain in the next few weeks, where he will serve as a liaison for the US Navy's Fifth Fleet, according to Israel's Channel 13 TV.
The move, the report added, was agreed upon during a visit by Israeli minister of military affairs, Benny Gantz, to Bahrain.
During his trip to Manama, Gantz signed a memorandum of understanding with his Bahraini counterpart, formalizing the security relationship between the two regimes.
The agreement "will help advance intelligence cooperation, a framework for exercises, and cooperation" between the "defense industries" of Bahrain and Israel, Gantz's office said.
Bahrain, along with the United Arab Emirates, signed a peace pact with Israel during an official ceremony hosted by former US president Donald Trump at the White House in September 2020. Sudan and Morocco followed suit later in the year and inked similar US-brokered normalization deals with the occupying entity.
Palestinians condemned the deals as a treacherous "stab in the back" of their cause against the decades-long Israeli occupation.
Last month, the US launched a naval exercise in the Middle East, dubbed the International Maritime Exercise 2022 (IMX 22), bringing together the navies of the Israeli regime and allegedly 60 countries in the region such as Saudi Arabia.
Washington recently pledged to deploy the US Navy guided missile destroyer USS Cole and 5th generation fighter jets to the region under the guise of supporting its ally, the UAE, in the face of retaliatory attacks by Yemen.
It also announced a possible $65 million sale of parts for Homing All the Way Killer (HAWK), Patriot and Terminal High Altitude Air Defense (THAAD) missile systems to the Emirates.
According to the Associated Press, "a promised deployment of the Cole and the advanced fighter jets means more American equipment soon will be in the Emirates".