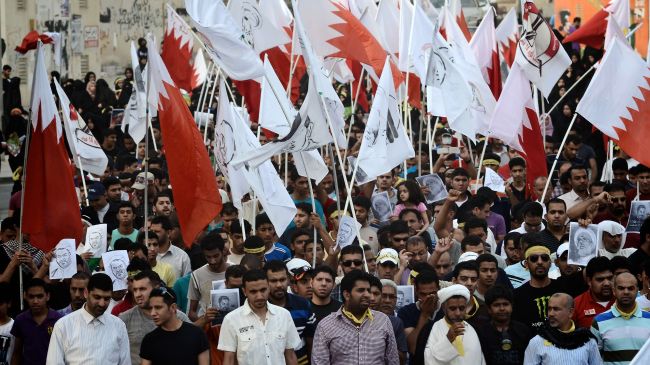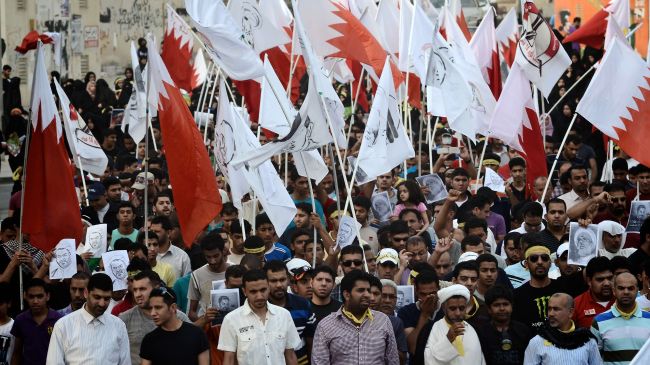 The Bahraini regime has banned all demonstrations and public gatherings amid rising protests against the Al Khalifa regime across the Persian Gulf kingdom.
Bahrain's Interior Ministry said in a statement on Tuesday that it would ban all protest and gatherings, describing anti-regime demonstrations as repeated abuse of the rights to freedom of speech and expression.
"All rallies and gatherings have been suspended and no public activity will be allowed until security and stability are achieved," said Interior Minister Shaikh Rashid Bin Abdullah Al Khalifa.
"Rallies and gatherings will be considered illegal and legal action will be taken against anyone calling for or taking part in them," he added.
The Arab country had earlier take similar steps against anti-regime protests, banning all demonstrations during a three-month state of emergency declared by King Hamad bin Isa Al Khalifa last year.
Bahraini protesters have been holding the demonstrations since February 2011 and they hold the king responsible for the death of demonstrators during the uprising.
The Bahraini government promptly launched a brutal crackdown on the peaceful protests and called in Saudi-led Arab forces from neighboring Persian Gulf states to help crack down on the demonstrations.
The protesters say they will continue holding street demonstrations until their demand for the establishment of a democratically elected government is met.