Bahrain
Zionist Bahraini regime police fire teargas at demonstrators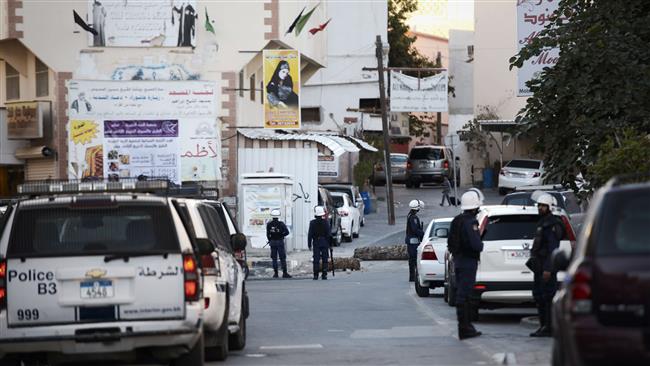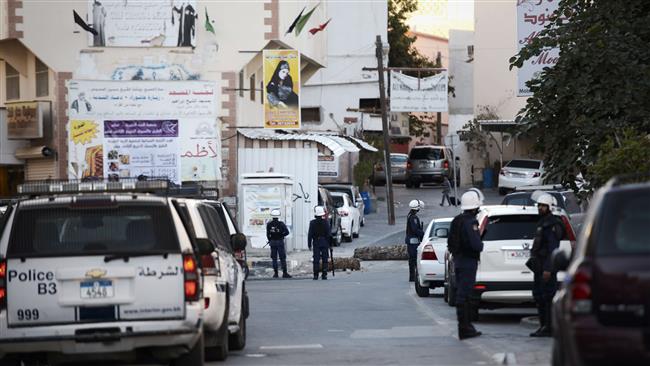 Police forces in Bahrain have fired tear gas and rubber bullets at people protesting the execution by Saudi Arabia of prominent Shia cleric Sheikh Nimr al-Nimr.
The clashes broke out on Monday as protesters gathered in the village of al-Daih west of Manama, witnesses said. Dozens of men and women took part in the demonstration shouting "down with the house of Saud."
The gathering was the latest in a series of similar demonstrations that have turned violent following the execution of Nimr on January 2. Since then, demonstrators have taken to the streets to condemn the cleric's execution.
The gatherings come in defiance of the Bahraini regime's warning of criminal prosecution of those protesting the execution of Sheik Nimr.
Sheikh Nimr was a supporter of the Bahraini uprising against the Al Khalifa regime, which began in February 2011. The unrest is still alive despite a brutal crackdown by the regime which is assisted by hundreds of Saudi forces deployed to to suppress the protests.
The execution of Sheikh Nimr has triggered similar protests in different countries across the world. People have taken to streets in Iran, Iraq, Pakistan, the Indian Kashmir, Saudi Arabia and elsewhere to vent their anger at the killing.
Sheikh Nimr, a driving force behind anti-regime protests in Saudi Arabia, had been sentenced to death by a court in 2014, provoking worldwide condemnation. Riyadh executed him despite international calls to drop the harsh sentence.