Palestine
Zionist Butcher Netanyahu defends illegal settlements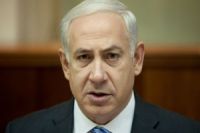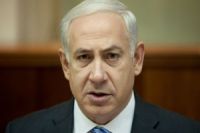 The Zionist regime Prime Minister Benjamin Netanyahu has defended Tel Aviv's continued illegitimate settlement activities in the occupied Palestinian territories.
Netanyahu made the remarks in a speech at Bar Ilan University near Tel Aviv on Sunday.
Rejecting the fact that Israel's occupation of the West Bank and East al-Quds (Jerusalem) are the cause of the decades-old problem, he told the Palestinians to "recognize Israel as the state of the Jewish people" if they want to achieve real peace.
Netanyahu also urged the Palestinians to give up the right of return for refugees.
The Palestinian right of return is a principled political position stating that Palestinian refugees, both first-generation refugees and their descendants, have a right to return, and a right to the property they or their forebears left or which they were forced to leave in 1948 and then 1967.
The Zionist regime has recently announced plans to build about 3,000 more illegal settlement units on the occupied Palestinian land.