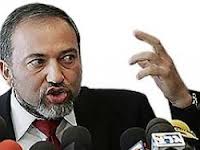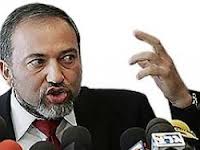 Zionist israeli Foreign Minister Avigdor Lieberman has slammed thousands of Palestinian demonstrators who have demanded the right of return for Palestinian refugees.
Lieberman made the comments on Wednesday, a day after some 10,000 demonstrators gathered to protest 66 years of Israeli occupation of the Palestinian territories.
"Those who marched with flags of the Palestinian Authority demanding that it not give up on the right of return, are a fifth column whose aim is the destruction of Israel," Lieberman said.
On what they called their 'Nakba Day,' the protesters gathered in the northern village of Lavi, which stands on what used to be the Palestinian village of Lubya.
"There will be no peace, no stability and no reconciliation without the refugees' right of return," Palestinian lawmaker, Mohammad Barakei, said during the protests.
Demonstrators called out the names of tens of Palestinian villages that were wiped out over the past 66 years. They also observed a minute of silence.
"To those Arabs that took part today in the 'Nakba Day' procession and waved Palestinian flags, I suggest that next time they march directly to Ramallah and they stay there," the Israeli minister added.
The right of return for Palestinians refugees has been a source of tension in talks between Tel Aviv and the Palestinian Authority.
On May 15, 1948, Israeli forces displaced some 700,000 Palestinians, forcing them to flee to different neighboring countries.
Israeli soldiers also wiped nearly 500 Palestinian villages and towns off the map, leaving an estimated total of 4.7 million Palestinian refugees hoping for an eventual return to their homeland more than six decades later.
More than 160,000 Palestinians remained in their land after Israeli occupation. Newly released figures show that the number currently stands at over 1.5 million Palestinians