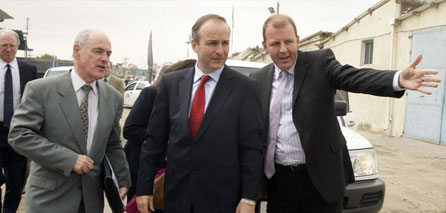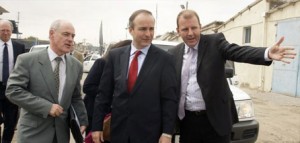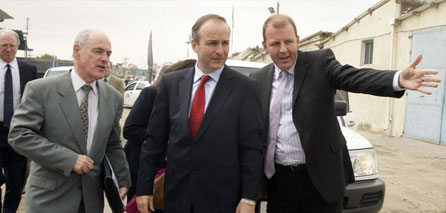 Irish Foreign Minister Michael Martin arrived in Gaza on Thursday via the Egyptian controlled Rafah crossing after the Zionist entity denied him entry to the costal territory.
A Palestinian official at the Rafah crossing said Martin was joined by a 10-member delegation. The group was escorted in UN vehicles to the UN compound in Gaza city.
In a brief interview, Martin told Ma'an that he came to Gaza to "see for myself" what had transpired in the Strip, which was the target of a three-week War by the Zionist entity last year.
Martin, who is known as a critic of the Zionist-led blockade of Gaza, said the Zionist entity had given "no good reason" for denying him entry to the enclave.
He also criticized the Zionist eviction of Palestinians from their homes in Jerusalem, house demolition, and arbitrary detention. He also demanded a halt to the construction of the Zionist settlements in the West Bank.
Martin arrived in Gaza amid a row between Ireland and the Zionist entity over allegation that Irish passports were used in a Mossad assassination of a senior Hamas figure in Dubai last month.