Palestine
Zionist entity dissolve Knesset, set date for early elections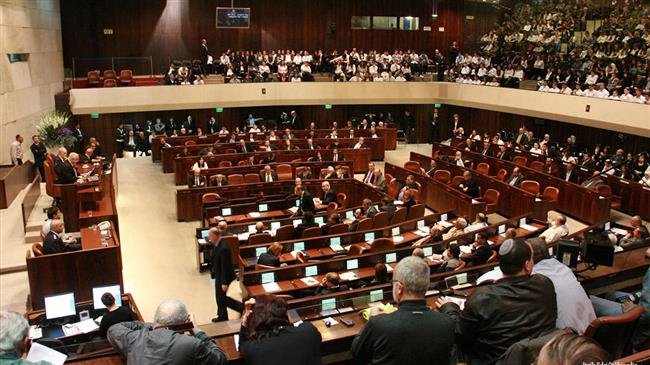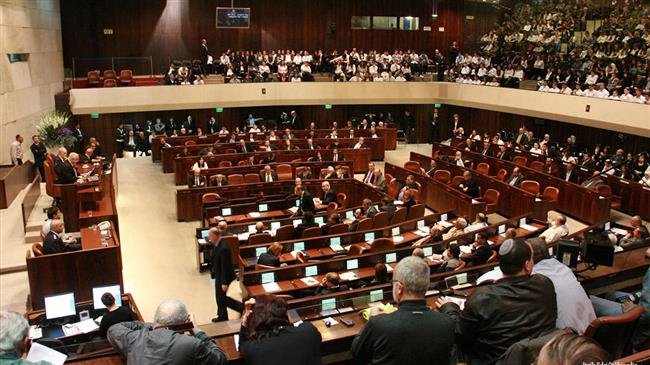 Zionist lawmakers have voted to dissolve the parliament, known as the Knesset, in a bid to hold early elections in April.
The MPs unanimously approved the bill to dissolve the 20th Knesset during a session on Wednesday, with 102 votes in favor and only two opposing votes.
"I confirm that bill to dissolve the 20th Knesset has been approved as required in three readings. I hope that we have a clean and successful election campaign and I wish you all success, and for the 21st Knesset to be more transparent and successful," Speaker of the Knesset Yuli-Yoel Edelstein said.
Earlier on Monday, the coalition of Israeli Prime Minister Benjamin Netanyahu had announced that the Knesset would be dissolved and early elections will be held on April 9th.
The decision came after Netanyahu's Likud party failed to garner the necessary support to pass controversial legislation aimed at drafting ultra-Orthodox Jews into the military.
The coalition of Israeli Prime Minister Benjamin Netanyahu has announced the dissolution of parliament, calling for snap general elections as soon as April.
Netanyahu, who currently serves as Israel's minister for military affairs, foreign minister and health minister too, will be running for his fifth term as prime minister in the upcoming vote.
Many believe that although Netanyahu is likely to be re-elected, he will face serious problems in assembling a majority in parliament.
The Likud party has been teetering on the edge with a one-seat majority since the November 14 resignation of the Israeli minister for military affairs, Avigdor Lieberman, who stepped down over Tel Aviv's handling of ongoing tensions in the Gaza Strip.