Zionist entity released Qassam member from Hebron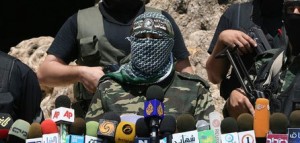 Zionist occupation forces release the detainee Mohammed Nayroukh from the city of Hebron in the West Bank afterhe spent six years in Zionist jails.
Human rights sources reported that Zionist forces released the detainee, 26 years, after completing his arrest for being a member of the military wing of Islamic Resistance Movement Hamas, he was detained since October 15th, 2003.
It should be mentioned that the father of the liberated detainee was an ex-detained in the prisons of the occupation, the occupation forces refused to bring them in one prison, despite that his father is elderly.