Palestine
zionist Entity Summons French Ambassador over UN Vote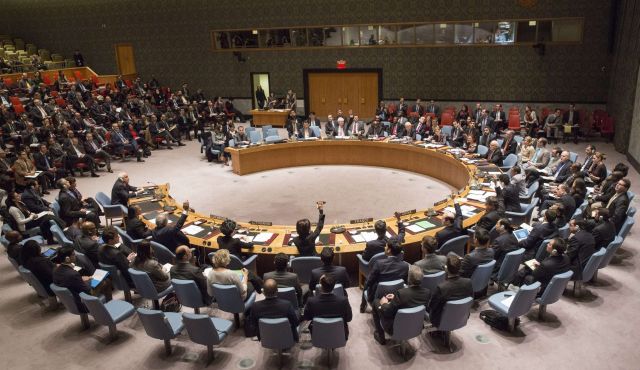 Israeli foreign ministry summoned the French ambassador in the Zionist entity over Paris' vote in favor of the Palestinian statehood resolution at the UN Security Council earlier this week.
French officials told Israeli daily, Haaretz that Patrick Maisonnave said France voted for the resolution in order to try and prevent the Palestinians from pursuing other unilateral steps such as joining the International Criminal Court in The Hague.UN Security Council
Foreign Ministry spokesman Emmanuel Nachshon said that the ministry's deputy director-general for Western Europe, Aviv Shir-On, told the French ambassador that Israel was deeply disappointed by France's stance and its vote in the UNSC.
"The only way to reach progress with the Palestinians is through direct negotiations, not through unilateral announcements or a unilateral policy," Shir-On said at the meeting, Haaretz reported.
During the meeting in the foreign ministry, the French ambassador said that the international community is of one mind over the need to break the diplomatic stalemate and the dangerous status quo. According to him, France voted as it did in order to encourage the sides back to the negotiating table.
Maisonnave also said that France disagreed with several parts in the Palestinian resolution and therefore tried to formulate its own draft.
He noted that the vote was not aimed against Israel, but an effort to prevent further unilateral steps that would strengthen extremists on both sides.
"That's exactly what happened after the Security Council rejected the proposal, and the Palestinians went to The Hague," the French ambassador said.
According to the Israeli daily, Maisonnave added that France would keep trying to promote its own version of the resolution in the Security Council, presenting principles for the negotiations between Israel and the Palestinians on all the core issues of the conflict.