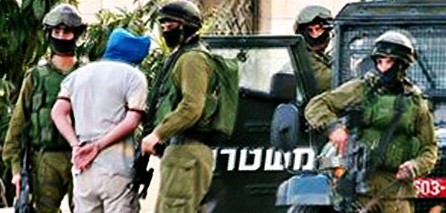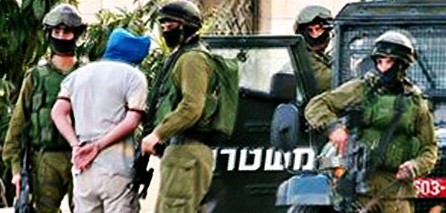 Zionist occupation forces detained at dawn on Sunday, three Palestinian civilians and called them "wanted" in different parts of the West Bank.
The Hebrew radio claimed that Zionist soldiers detained two citizens from Hebron, and another one from the village of Aqaba in the Jordan Valley, indicating that he was led away to detention centers for interrogation (Places of detention centers are unknown).
The Detainees Supreme National Committee said it monitored during the month of November, 2010 more than 280 Palestinians were detained by the Zionist forces in various parts of the West Bank and Jerusalem.
The detaining campaign included 43 children, 3 women, and two deputies of the Palestinian Legislative Council.