Palestine
Zionist forces to uproot Palestinian trees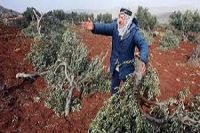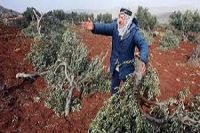 Israeli military is to uproot hundreds of Palestinian olive trees near a bypass road south of the occupied West Bank city of Nablus.
Press TV has reported on Saturday, Palestinian Authority official Ghassan Daghlas said on Friday that the military has officially informed residents in the area of its intention to uproot all trees planted on both sides of the road.
The military stated that the decision was motivated by security considerations "to ensure protection" of Zionist settlers in the area.
Daghlas said thousands of olive trees would be cut and uprooted.
On April 28, Zionist settlers uprooted more than 150 olive trees in the village of Huwwara, south of Nablus.
In a similar move a day earlier, the Israeli settlers destroyed over 60 trees.
In January, Tadamun Foundation for Human Rights, an NGO, said in an annual report that an estimated 8,000 trees, some of them hundreds of years old, had been damaged and destroyed altogether by the Israelis.