Europe
Zionist French president insists on West's continued pressures against Iran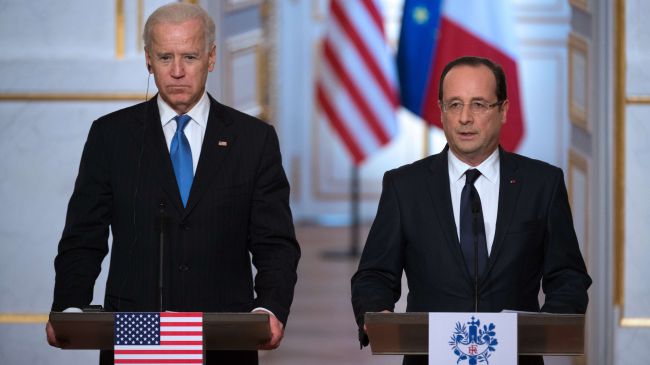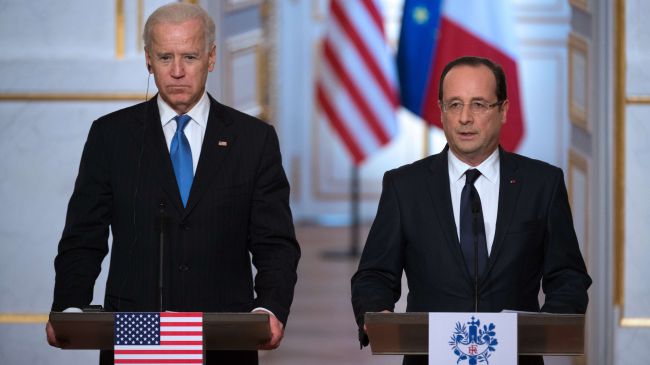 Zionist France's President Francois Hollande has reiterated the West's intention to continue pressure against Iran over its nuclear energy program.
At a Monday press conference with the US Vice President Joe Biden in Paris, Hollande repeated the West's allegations that Iran has refused to show transparency in its talks with the P5+1 group — including permanent members of the UN Security Council plus Germany.
"Therefore we will pressure it [Iran] right to the end to ensure the negotiations succeed," Hollande said.
The next round of talks between Iran and the P5+1 will be held in Kazakhstan on February 25, 2013.
Iran and the P5+1 group have held several rounds of talks with main focus on Iranian nuclear energy program. The last round of negotiations between the two sides was held in Moscow in June 2012.
The United States, Israel and some of their allies have repeatedly accused Iran of pursuing non-civilian objectives in its nuclear energy program.
Washington and the European Union have used the allegation as a pretext to impose illegal unilateral sanctions against the Islamic Republic.