Iran
Zionist go mad over Iran nuclear talks: Picture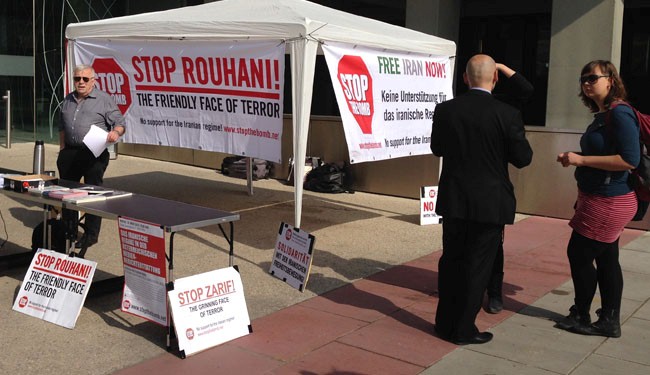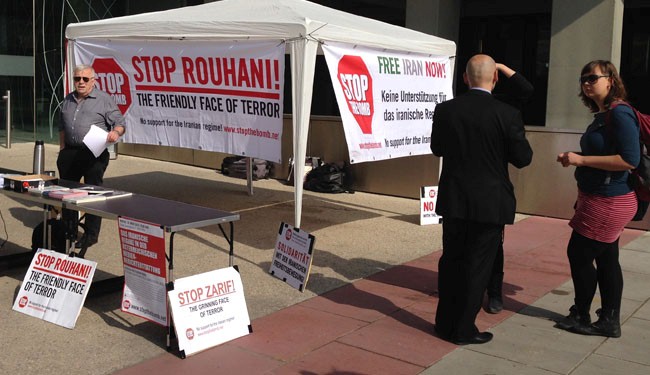 A small number of Zionists demonstrators have gathered in opposite of the place in which EU and Iranian top negotiators are supposed to discuss the final steps of nuclear deal signed previously in Vienna.
The protestors, outraged with the current outstanding progresses yield within Iran's nuclear deal, carried placards reading "Stop Rouhani, the friendly face of terror" and "Stop Zarif, the grinning face of terror".
Iran and the five permanent members of the United Nations Security Council — Russia, China, France, Britain and the United States — plus Germany inked an interim deal on Tehran's nuclear energy program in Geneva, Switzerland, on November 24 last year. The Geneva agreement, dubbed the Joint Plan of Action, took effect on January 20.