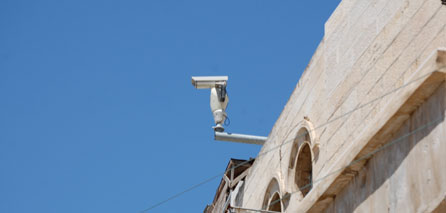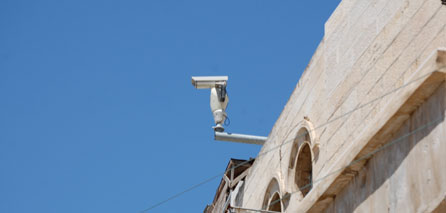 Israeli occupation forces (IOF) installed new monitoring cameras in the Old City of Al-Khalil and Shuhada street.
Eyewitnesses told the PIC on Tuesday that the IOF renewed the old cameras to monitor movement of Palestinians in the alleys and streets of the Old City and installed new ones in areas that witnessed confrontations between the troops and inhabitants.
They said that four cameras were installed in Beit Hadassah and Shuhada street and near the roadblock in Zawiya area. IOF undercover agents arrested 15 Palestinians in Zawiya area after monitoring them through those cameras.