Egypt
Zionist Israel is behind clashes in Sinai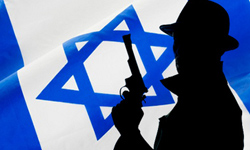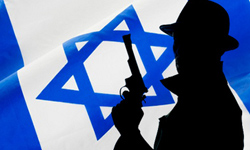 "Latent factor behind recent clashes in Sinai is the regime of Zionism," said one of the Palestinians leaders of Islamic Jihad movement.
The police campaign was launched on Tuesday, two days after gunmen killed 16 Egyptian border guards at a checkpoint near Egypt's border with Israel.
Israel is the professed enemy of Arab people and Muslims, so the attitude of the regime toward Egyptian nation is quite patent.
Elements from the armed forces and interior ministry supported by the air force began a plan to restore security by pursuing and targeting armed terrorist elements in Sinai, and it has accomplished this task with complete success.
At least 20 gunmen were killed in air strikes, carried out by Egyptian Air Force, in Tumah village.
Egypt's Muslim Brotherhood and the Palestinian resistance movement Hamas say Israeli spy agency Mossad was behind the border attack.
Regarding the recent events in region, in an exclusive interview with Taqrib News Agency (TNA), a Palestinian leader of Islamic Jihad movement, Nafez Ozzam said " The shrouded factor behind recent clashes in Sinai is the regime of Zionism."
Despite of multitude of contracts between the two sides of Egypt and Israel, the regime of Zionism consider Egypt as its main foe.
The Palestinians leader underscored that it is, obviously enough, the regime of Israel is after destabilizing Egypt.
Nafez Ozzam said that such measures happened after Egyptian nation selected Muhammad Morsi as their president and we can say that the recent clashes are some sort of exams for the new president of Egypt.
"They (Israeli regime) want to stand against the new policy of Egypt and project this image that easing Gaza blockade follows by such negative ramifications in the region," Islamic Jihad movement Leader underlined.