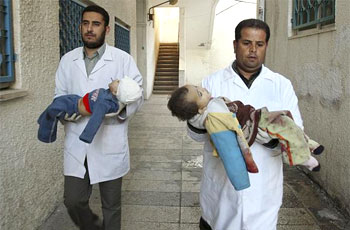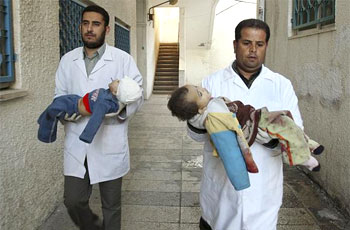 zionist regime murdered 19 Palestinian children and wounded 403 others in the year 2011 so far in a big escalation in targeting children, a report by UNICEF said.
It added that the IOF troops killed nine children and wounded 308 in the same period last year, adding that the regime was holding 164 Palestinian children in its jails in the age category 12 – 17.
The report said that 20 Palestinian children were tortured while in detention and that the IOA tried to recruit one of those children to work as an informant in return for money but he refused.
UNICEF said that the regime also turned down medical treatment requests from 27 sick children in Gaza Strip in the same period, adding that 78 Palestinian children were rendered homeless in the past two months after the regime demolished their family homes in the West Bank.