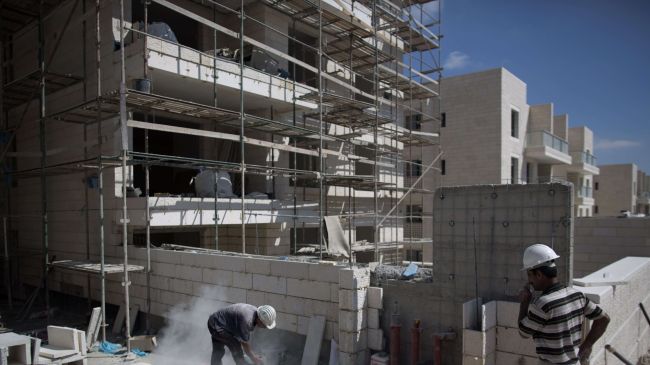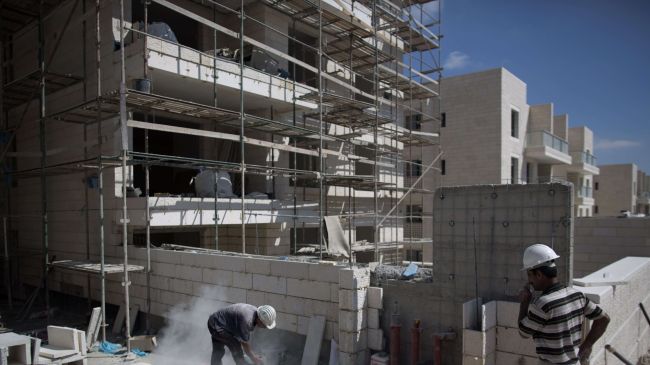 The Israeli regime has approved the construction of 1,500 new illegal settler units in East al-Quds (Jerusalem), despite widespread international criticism of settlements in the occupied Palestinian territories, Press TV reports.
According to the report, the Finance Committee from the Jerusalem City Council approved a plan earlier this week for the construction of the new settlement units.
The new housing units will expand a settlement known as Ramat Shlomo in the occupied territories to the vicinity of the Palestinian town of Shu'fat.
This is while United Nations Secretary General Ban Ki-moon has criticized Israel for its continued illegitimate settlement activities in the occupied Palestinian territories.
"I am deeply troubled by Israel's continuing settlement activity in the (occupied) West Bank, including East Jerusalem (al-Quds)," Ban said during a joint news conference with acting Palestinian Authority (PA) chief Mahmoud Abbas in Ramallah on August 15, a day after PA officials, under pressure from the United States, agreed to begin negotiations with Israeli officials over the terms of a Palestinian state.
"The settlement activity is deepening the Palestinian people's mistrust in the seriousness on the Israeli side toward achieving peace. It will ultimately render a two-state solution impossible," he added.
The presence and continued expansion of Israeli settlements in occupied Palestine has created a major obstacle for the efforts to establish peace in the Middle East.
More than half a million Israelis live in over 120 illegal settlements built since Israel's occupation of the Palestinian territories of the West Bank and East al-Quds in 1967.
The UN and most countries regard the Israeli settlements as illegal because the territories were captured by Israel in a war in 1967 and are hence subject to the Geneva Conventions, which forbids construction on occupied lands.