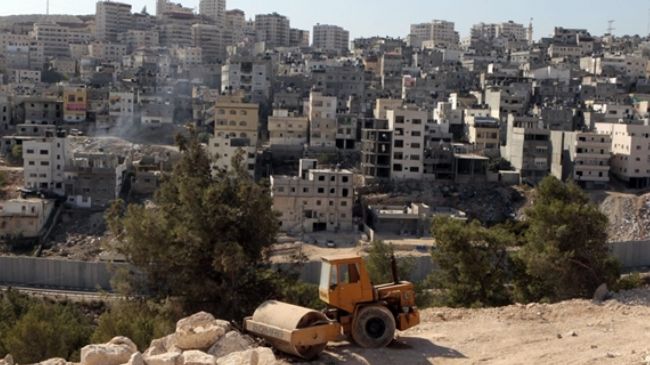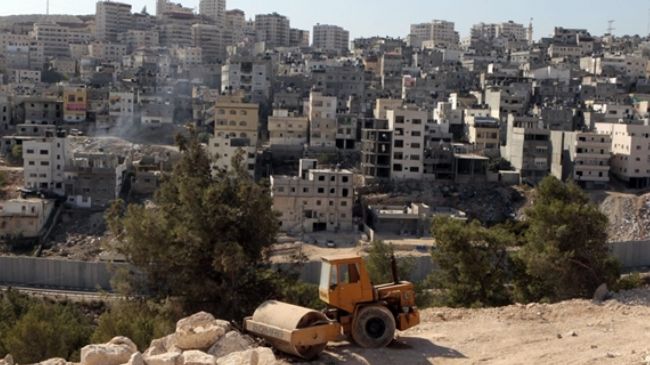 An Israeli court document shows that the Tel Aviv regime is planning to legalize four housing settlements already built in the occupied West Bank.
In a reply to a Supreme Court petition by the Israeli anti-settlement group Peace Now, the regime of Prime Minister Benjamin Netanyahu said it had adopted measures in recent weeks to legalize retroactively four West Bank settlements, which were constructed without official authorization, the court document showed on Thursday.
Nabil Abu Rdainah, a spokesman for acting Palestinian Authority chief Mahmoud Abbas, condemned the Israeli plan.
"Our position is clear and that is all settlement is illegal and must be stopped," he said.
Peace Now said in a statement that the "intention to legalize outposts as new settlements is… blatant reassurance to settler interests."
In recent months, Israel has given approval to build thousands of settler units on the occupied Palestinian territory, despite opposition from the United Nations and the international community.
The presence and continued expansion of Israeli settlements in occupied Palestine has created a major obstacle for the efforts to establish peace in the Middle East.
More than half a million Israelis live in over 120 illegal settlements built since Israel's occupation of the Palestinian territories of the West Bank and East al-Quds in 1967.
The UN and most countries regard the Israeli settlements as illegal because the territories were captured by Israel in a war in 1967 and are hence subject to the Geneva Conventions, which forbids construction on occupied lands.