Palestine
Zionist Israel reduces jail sentence of rabid dog soldier convicted of manslaughter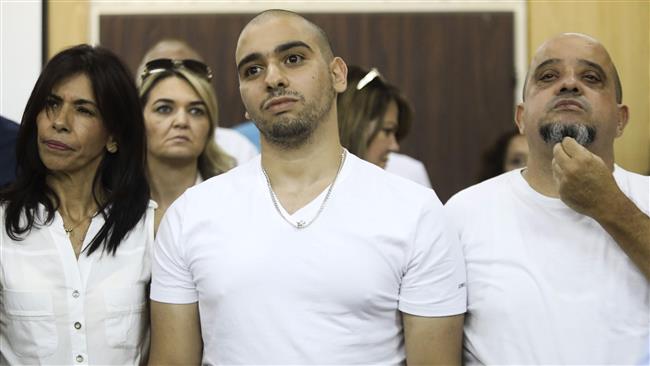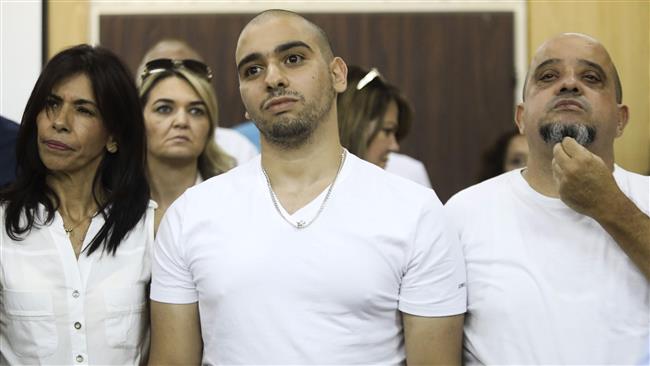 Inhuman Israel's military has reduced the sentence of a rabid dog zionist soldier convicted of manslaughter for shooting dead a severely wounded Palestinian, a decision denounced by Palestinian leaders as a "license to kill without any accountability."
In March 2016, Elor Azaria shot dead Abdel al-Fattah Yusri al-Sharif, a Palestinian who was lying on the ground with gunshot wounds he had sustained following an alleged stabbing attack on other Israeli soldiers in the occupied West Bank city of al-Khalil (Hebron).
The incident was caught on video by a human rights group and spread widely online.
Azaria was in January 2017 found guilty of manslaughter by an Israeli military court, in a verdict that could have sent him 20 years behind bars.
However, he was only sentenced to 18 months in prison, with the Sharif family, along with prominent human rights groups and Palestinian officials, slamming the jail term as too lenient.
After being discharged from the military, Azaria's term only began last month, but he appealed to the armed forces chief, Lieutenant-General Gadi Eizenkot, to reconsider his sentence, citing his family's trial costs.
In a response letter made public on Wednesday, the military informed Azaria that Eizenkot had decided to cut the jail term "on grounds of compassion and mercy…taking into account your past as a combat soldier in an operational theater."
Human rights groups and Palestinian leaders have reacted to the new decision, saying it is further proof that "Palestinian lives mean nothing" to Israelis.
"We are in a system of apartheid. The reduction of the sentence is an encouragement for Israeli soldiers to commit violations" against Palestinians, Mustafa Barghouti, senior member of the Palestinian Liberation Organization (PLO), told Al Jazeera.
"In comparison, Palestinians are subjected to collective punishment whenever one of them is accused of committing a crime," he said.
"It's a green light, a license to kill for Israeli soldiers without any accountability," he said. "It is most important that we expose this military practice, and it should be punished."
Palestinians had from the started no trust in Azaria's prosecution process, denouncing the case as "a show trial" aimed at distracting attention from the regime's wider culture of immunity for its criminal soldiers.
In July, the Palestinian Committee of Prisoners' Affairs released a report, revealing that the Tel Aviv regime provides financial support to the Israelis convicted of murdering Palestinians as well as anti-Palestinian organizations. In a parallel campaign, Israeli officials pile pressure on Palestinian authorities against payment of allowances to Palestinian prisoners in Israeli jails and their families.
According to the committee, since Azarya was first detained, he has been granted multiple furloughs by Israel and continued to receive his salary from the Israeli military.