Palestine
Zionist Israel shoot 12 yr old Palestinian, deny medical treatment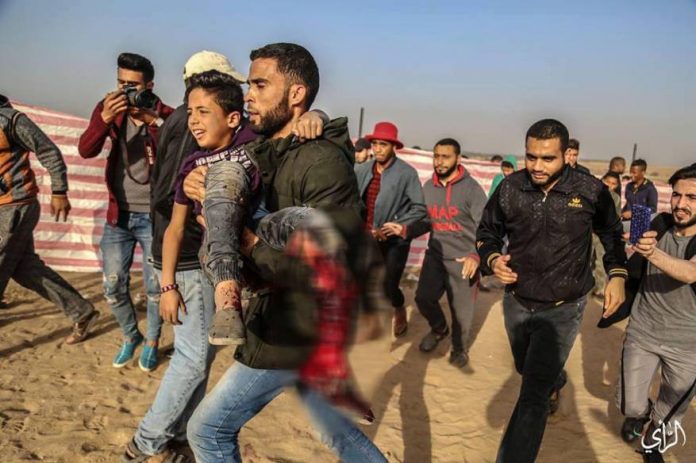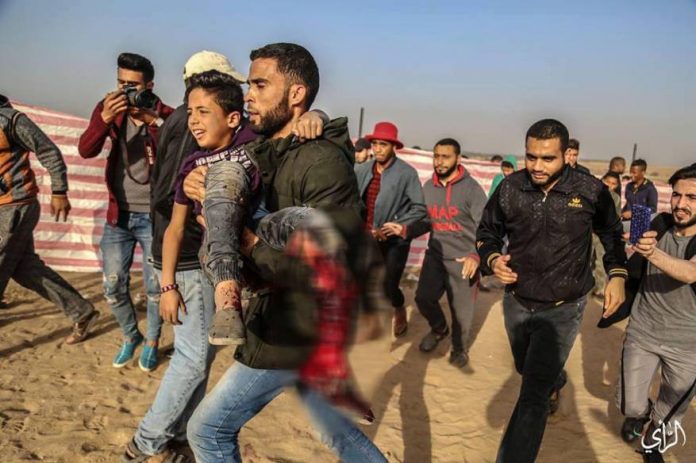 Israel have today denied medical treatment to a 12 yr old Gazan child, after shooting the boy yesterday with an explosive bullet.
Twelve year old, Abedurahman Nawfal, was playing with friends near the Gaza border fence – Khan Yunis area (Southern Gaza) – yesterday, when an Israeli sniper chose to target and shoot him child in his leg. The Israeli sniper used an internationally banned explosive bullet, severely injuring the child, the 12 year old was then transported to hospital.
Wafa A. Al-Udaini, a Gaza based Palestinian journalist, reported that Israel had today denied the child entry into Israel for proper medical treatment. As a result of the lack of medical supplies and equipment in Gaza, injuries such as Abedurahman's, cannot be properly treated, meaning that patients have to have their legs amputated.
Abedurahman will become an amputee, this could have been avoided had he been able to cross into Israel for medical treatment.
The 12 year old will join hundreds of others in becoming an amputee, since the start of the 'Great Return March'.
Despite his circumstance, Abedurahman Nawfal stated to journalist Wafa A. Al-Udaini; "I'll never give up my right to return to my homeland, I will go back to the Great Return March again".
The death toll since the start of the 'Great Return March' sits at 34, with over 3000 injured, over a thousand of which have been shot by Israeli snipers.