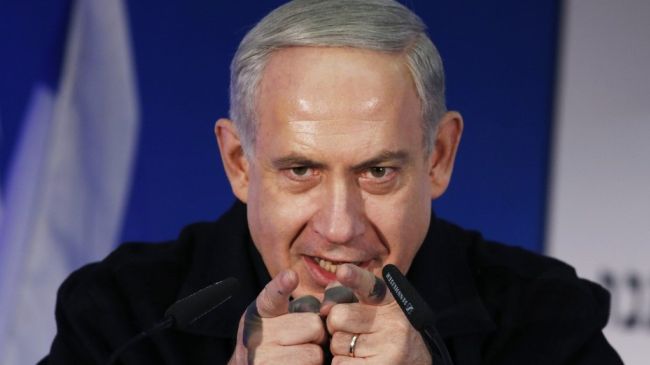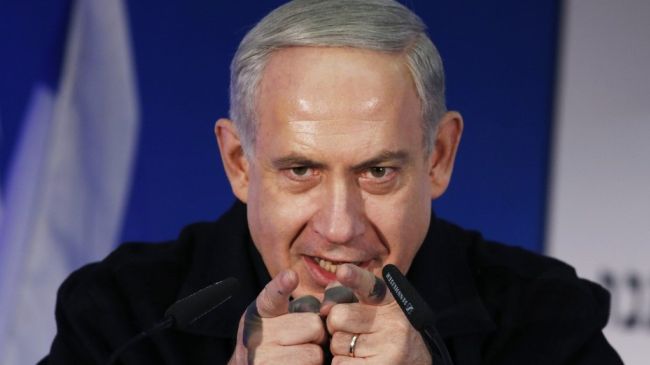 Israeli Prime Minister Benjamin Netanyahu has warned against easing pressures against Iran over the country's nuclear energy program ahead of Tehran's negotiations with the six world powers.
"It would be a historic mistake to ease the pressure on Iran a moment before the sanctions achieve their objective," Netanyahu said at the opening of the Israeli parliament's winter session on Monday.
"Particularly at this moment we must not give up on them, we must keep up the pressure," he added.
Netanyahu added that any instance of easing the pressures against Tehran would be considered as a victory for Leader of the Islamic Revolution Ayatollah Seyyed Ali Khamenei.
The United States, Israel and some of their allies falsely claim that Iran is pursuing non-civilian objectives in its nuclear energy program, with the US and the European Union using the unfounded allegation as a pretext to impose illegal sanctions on Iran.
Israel, which is the sole possessor of nuclear weapons in the Middle East with 200-400 warheads, has repeatedly threatened to launch military strike against Iran over the country's nuclear energy program.
Iran categorically rejects the allegation, arguing that as a signatory to the Non-Proliferation Treaty and a member of the International Atomic Energy Agency (IAEA), it has the right to use nuclear technology for peaceful purposes.
Netanyahu's remarks come as Iran and the five permanent members of the UN Security Council plus Germany are scheduled to hold talks in Geneva on October 15-16.
Abbas Araqchi, a member of the Iranian negotiating team, said on Sunday that Iran would offer a "realistic and balanced" proposal in the upcoming nuclear talks which leaves no excuses for the six major world powers to refuse the plan.
Araqchi said the final step of the plan is to remove Iran's case from the UN Security Council and refer it to the IAEA and noted that if the six world powers show goodwill and express determination to enter constructive talks, the negotiations phase would be concluded in six to 12 month.