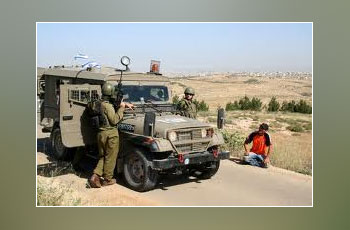 Zionist Israeli forces detained a young Palestinian from Silwan after hitting him with a military Jeep.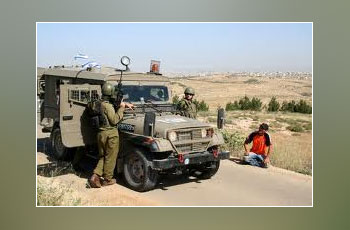 Local witnesses told the agency that the Zionist Israeli military detained Ali Sabri Abu Diab, 15, from Silwan.
Zionist Israeli forces also raided a solidarity sit-in tent in Silwan after Friday afternoon prayers which lead to confrontations between the police and citizens, locals said.
The tent is part of the popular struggle against house demolitions and forced displacement in occupied al-Quds ('Jerusalem').
Silwan is a frequent flashpoint for confrontations due to the presence of Extremist Zionist Israeli settlers who have displaced Palestinian residents of al-Quds from their homes.
The holy city has been occupied by 'Israel' since 1967.