Syria
Zionist Israeli Military Officials meet with its illegal brother FSA Officers in Jordan: Debkafiles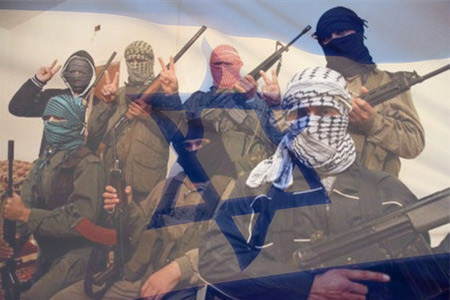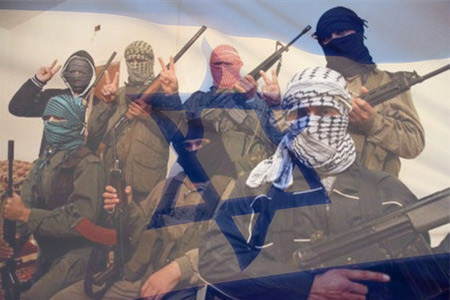 Western intelligence sources informed the "Israeli" debkafile's site that ""Israeli" officials have been holding talks in Jordan with Syrian opposition officials in advance of a possible "Israeli"-US operation in Syria."
According to the officials, the US -"Israeli" operation aims to preserve the Zionist entity's occupation to the Golan Heights. However, there was no further information about this operation or how rebel commanders were involved in military plans to "protect the "Israeli" occupation to the Golan Heights."
Meanwhile, European intelligence sources, some of them French and Russian, claimed that "nightly clashes taking place between US, Jordanian, "Israeli" special forces and Syrian rebels, on the one hand, and Syrian special forces, on the other."
In parallel, debkafile's military sources disclose what they are fighting for:
1. Each of the four is jockeying both for control of the buffer strips along those borders and for keeping their opposite numbers from establishing intelligence-gathering posts there. US forces, the "Israeli" and the Jordanian army have a major tactical interest in keeping Syrian observation posts from settling in the border sectors.
2. The Syrian regime has two special interests in gaining a foothold in Jordan's border area.
The first is to block the path of Syrian rebels heading back into the country and joining the various warfronts. At least five military facilities in Jordan are training special units of the Syrian opposition. They are managed by American, British, French, Czech and Polish military instructors. They are imparting tactics for capturing Syrian military chemical weapons caches and combating Syrian units.
The second is back-up for networks the Syrian government is running in Jordan's refugee camps – just as they are in Turkey.
Military sources in Moscow are more forthcoming about happenings on Syria's southern borders. Tuesday, Jan. 1, those sources reported that the Syrian army had repulsed a Syrian rebel assault from Jordan. They added that "Syrian border police had also seized a large pile of weapons, some of them "Israeli"-made, designated for the so-called Free Syrian Army in the southern city of Deraa.
3. Extensive preparations are secretly afoot by US special forces, the "Israeli" and the Turkish and Jordanian armies ready for President Bashar Assad to hand down the order to his army chiefs to launch a chemical war offensive on the military concentrations of Syrian rebels and their allies in the lands neighboring on Syria. Jordan's training facilities for rebels are seen as likely to be al-Assad's initial targets. Western military sources explain that, for this purpose, the Syrian ruler requires maximum control of Jordan's borders.