Palestine
Zionist Israeli regime allows only meager cement to enter ruined Gaza Strip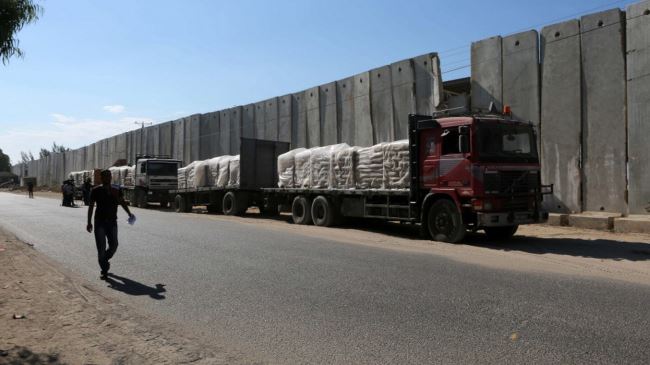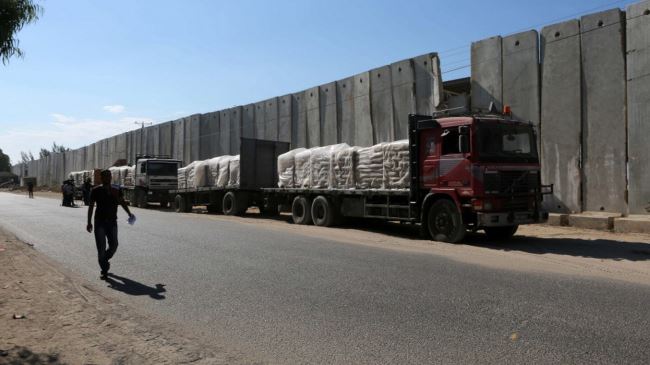 Palestinian officials say the amount of the cement Israel has allowed into the Gaza Strip is not enough for rebuilding the strip following Israel's 50-day war against the enclave.
Raed Fatuh, the Palestinian Authority official in charge of the entry of goods into Gaza through the Kerem Shalom border crossing, said twenty-eight trucks, each loaded with 40 tons of cement, crossed into the coastal sliver on Tuesday.
"This is the biggest delivery of cement since the war ended," he added. "But it is not enough, it is only a tiny amount for the reconstruction."
The Israeli war ended on August 26 with a truce that took effect after indirect negotiations in the Egyptian capital, Cairo. The onslaught killed nearly 2,140 Palestinians and injured thousands of others.
According to initial figures, nearly 89,000 Palestinian homes have been damaged in the Israeli military campaign against the Gaza Strip. A total of 15,000 homes have been either leveled to the ground or badly damaged that are no more habitable.
Fatuh added that it is not clear whether Tuesday's delivery of building materials is a one-time transfer or it would continue.
Palestinian officials maintain that 100 trucks of building materials a day are needed to rebuild Gaza Strip within three years.
Gaza has been blockaded since June 2007, which has caused a decline in the standard of living as well as unprecedented levels of unemployment, and unrelenting poverty.