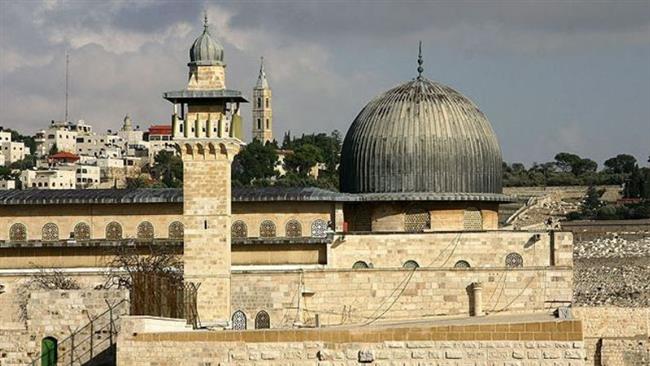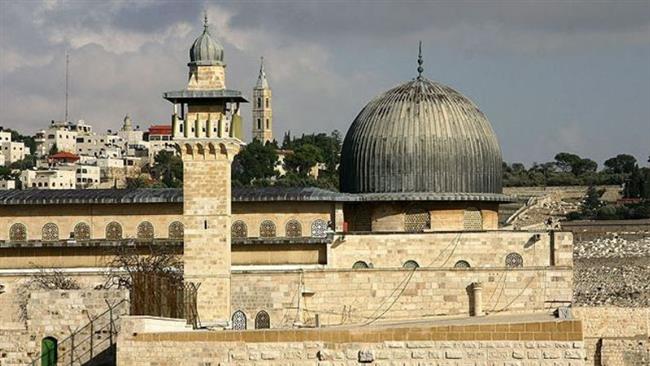 Terrorist Israeli settlers, protected by Israeli forces, have once again stormed the al-Aqsa Mosque in the occupied East al-Quds (Jerusalem).
According to reports on Wednesday, the settlers entered the holy site while escorted by a group of Israeli troops.
The development came after a large number of Israeli military forces arrested at least 23 Palestinians in the occupied West Bank during their overnight raid on a refugee camp.
The Palestinians were detained when more than 1,500 Israeli forces, backed by a helicopter and several snipers, stormed the Shu'afat refugee camp in northeast of the occupied city of al-Quds (Jerusalem), reports said on Wednesday.
According to the reports, Israeli forces blocked entries to the refugee camp, fired tear gas at Palestinians and set off stun grenades. Local residents told the al-Aqsa TV that Israeli forces also prevented ambulances from entering the camp.
The Israeli soldiers were deployed in the refugee camp ahead of the planned demolition of a home of a Palestinian who allegedly carried out an attack against Israeli forces last year.