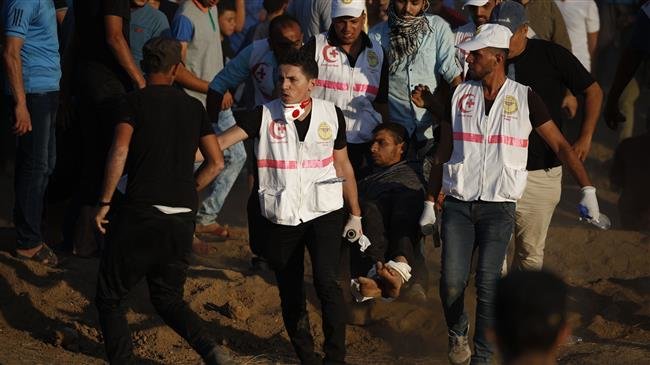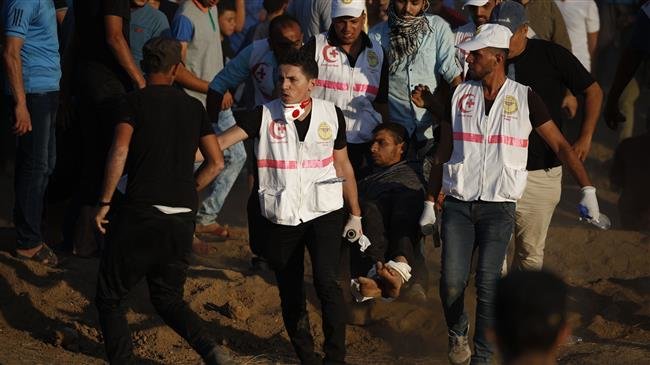 At least two Palestinians have lost their lives in a fresh Israeli airstrike on the Gaza Strip amid renewed tensions in the blockaded coastal sliver.
Gaza medics said on Tuesday that the Palestinians had been killed in the overnight strike east of the town of Qarara near the fence separating the sliver from the Israeli-occupied territories.
A Gaza Health Ministry spokesman also said that the bodies of the victims had been taken to a hospital without referring to their identities.
The Israeli military claimed in a statement late on Monday that the victims had "approached the fence in the southern Gaza Strip in a suspicious manner and planted a suspicious object along it."
Earlier on Monday, thousands of Palestinians had gathered on Gaza's Mediterranean beach to protest Israel's inhumane siege on the territory.
Some activists sailed in fishing boats near the Gaza fence, flying the Palestinian national flag.
Israeli gunboats shot around the Palestinian boats while the regime's troops fired tear gas and live rounds at the demonstrators.
The clashes left 26 protesters wounded.
A demonstrator called on the international community "to stand with us (the Gazans) in the Palestinian cause for breaking the siege."