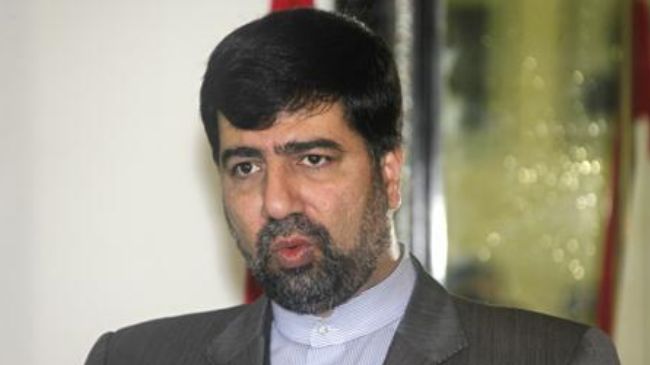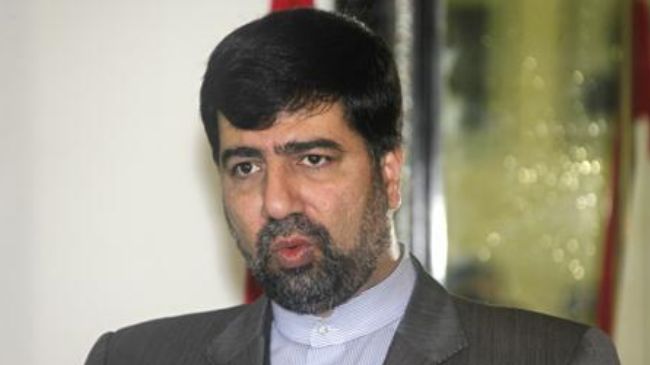 Iran's Ambassador to Lebanon Ghazanfar Roknabadi says sowing discord among Muslim nations is one of the main policies of Israel.
Roknabadi said on Wednesday that creating disagreement among countries, particularly Muslim nations, is one of the most essential policies of the Israeli regime.
The Iranian ambassador made the remarks in a meeting with Sheikh Khalid Abdul Wahhab al-Mala, head of the Sunni Clerics Assembly of Southern Iraq.
"The Islamic Republic of Iran has tried in the past years to prepare the ground for unity among nations through adopting unifying policies and holding conferences for the proximity of Islamic traditions and Muslim-Christian dialogue," Roknabadi added.
Al-Mala, for his part, said the enemies have launched a campaign to sow discord among the Muslim nations of the region.
The Iraqi cleric added that unity among the Muslim Ummah has always caused problems for the enemies and prevented them from achieving their ominous objectives.
The Iraqi cleric also offered his condolences over the death of General Hassan Shateri, who led Iran's reconstruction operations in Lebanon, and condemned the assassination.
In 2006, Israel waged a war on Lebanon which lasted 33 days and devastated most infrastructures and buildings in southern Lebanon. Since then, Iran has played a leading role in reconstruction efforts there.
Shateri was assassinated on the way from the Syrian capital Damascus to Beirut. He was reportedly killed on last Tuesday by unknown gunmen as he was traveling by road from Syria to Lebanon.
Israeli elements have been blamed for the assassination of the IRGC general, who oversaw Iranian-financed reconstruction projects in the south of Lebanon.