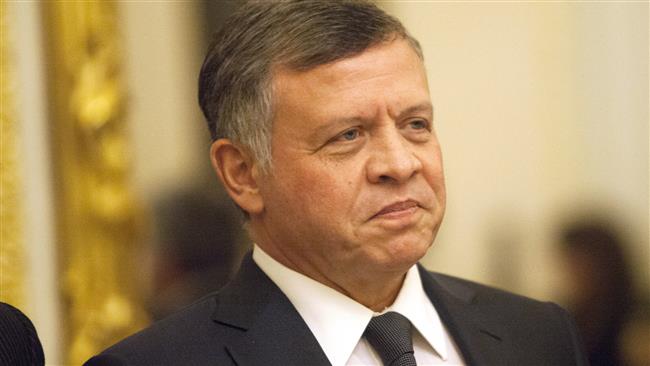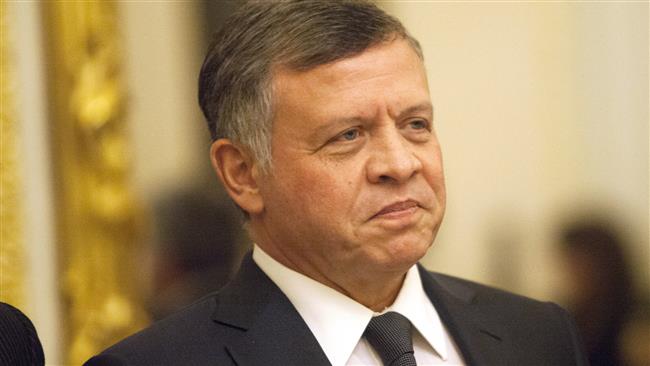 Jordan's zionist King Abdullah has sworn in a new government led by Prime Minister Hani Mulqi, charging him with overseeing preparation for the upcoming parliamentary elections.
The new government came to power on Wednesday, three days after the monarch dissolved the parliament and appointed Mulqi as caretaker prime minister.
The parliament neared the end of its four-year term and the election should be held within four months under the constitution.  
Mulqi was the chief commissioner of the country's economic zone in the Red Sea port city of Aqaba. He is reportedly believed to have strong connections with Israeli leaders.
Jordan's parliament passed several amendments last month, giving King Abdullah more powers.
The changes give the king the right to make key appointments without any nomination process by the government or signatures from the Council of Ministers.
Critics say the move is a rollback of gains made during Arab Spring in 2011, when Abdullah promised reforms that would eventually limit his powers.
Arab media and ex-Jordanian officials, meanwhile, have described Mulqi as a "pro-Israel" figure, who is likely to help advance Tel Aviv's policies against Palestinians.
The new government will maintain support for the US and its policies in the region and go ahead with guided reforms of the International Monetary Fund (IMF).
In an interview with Qatar's Al Jazeera network on Monday, Husam Abdallat, a former top government aide at the office of the Jordanian premier, said Mulqi's appointment was aimed at reviving Israeli-Palestinians talks in pursuit of a solution that would not benefit the Palestinian nation.
The report highlighted the pro-Israel "investment law" approved by Jordan's outgoing parliament, which allows foreign investments, including by Tel Aviv, in key projects such as energy and infrastructure development.
Jordan and Egypt are the only Arab countries that have inked peace treaties with the regime in Israel.
Mulqi served as the head of Jordan's Aqaba economic zone before he was chosen by King Abdullah.
Observers believe the appointment comes as no surprise because Amman and Tel Aviv have long been working to promote their economic relations.