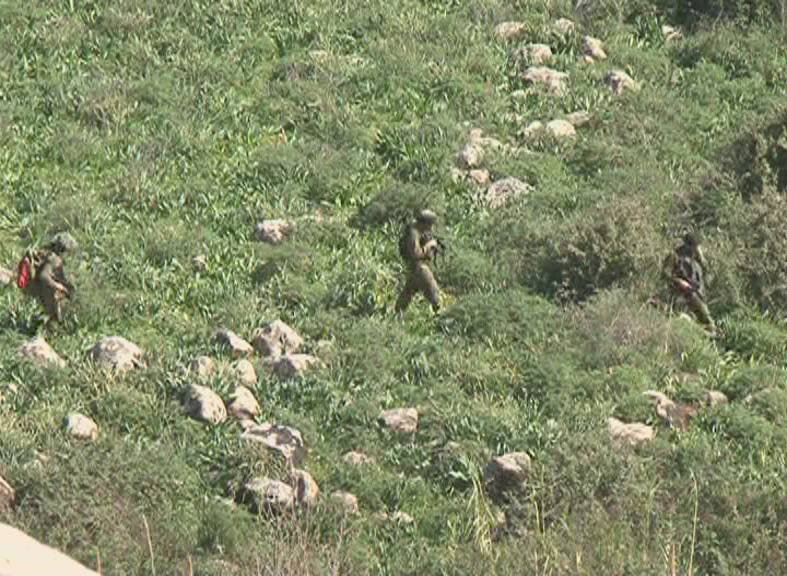 A Zionist infantry unit abruptly violated on Saturday the Blue Line in the Wazzani River region south of Lebanon on the border with Occupied Palestine trying to kidnap a Lebanese man, Al-Manar correspondent reported.
The kidnapping attempt came after a series of provocations carried out by the enemy troops in the area over the past months through wandering by the Merkava tanks on the border and passing the technical fence dozens of times.
Al-Manar correspondent said that six Zionist soldiers entered the Lebanese territories bypassing the Blue Line at a point called "Lowaizeh" on the Wazzani banks, and crossed the river to the west bank of the river, which is a property owned by one of the parks' owners.
Upon their infiltration, the Zionist troops chased the citizen Fadi Abdullah, who was hunting fish. However, he managed to escape them before they fired in the air.
The enemy soldiers stayed in the Lebanese territory for about twenty minutes, while three soldiers were waiting for them inside the Blue Line and Hummer vehicles standing behind the technical fence.
Before they leave Lebanon's territory, the troops robbed the fishing gear carried by the citizen Abdullah.
The Zionist violation happened amid neglect by international forces (UNIFIL) that did not make any step before the Lebanese army filed a complaint about the Zionist breach.
The kidnapping attempt was followed by a Zionist Merkava violating the technical fence near Wazzani parks amid a number of Hummer vehicles wandering in the area near the barbed wire.