Palestine
Middle East
Zionist normalization agenda diverts attention from Palestinians' struggle: Activist
A pro-Palestinian activist has said that the Zionist normalization agenda aims to deflect attention away from the daily struggles that Palestinians have to go through.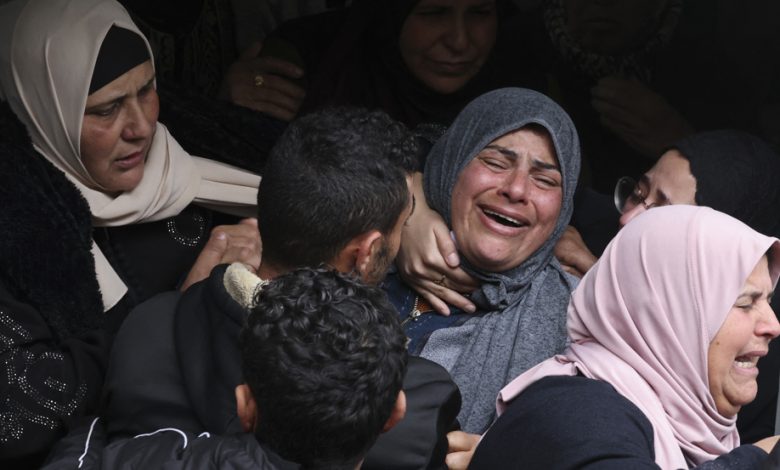 Friends of Roots UK, a project that promotes the normalization of the Zionist entity, is distracting people from the realities of Palestine and the daily struggles that Palestinians have to go through, Sara Alwagfi, a member of the Youth Front for Palestine (YFFP), told Press TV's Palestine Declassified aired on Saturday.
In 2014, the benign-sounding Friends of Roots was originally founded inside occupied Palestine with the aim of bringing Palestinians and settlers, who dispossess them, together in friendship.
The Roots organization inside Palestine was headed by former Israeli military officer Raz Kones as coordinator of the youth division. Now, the organization is in Britain and targeting young people for the same normalization push.
Alwagfi, who has been centrally involved in the campaign to sabotage the activities of friends of roots in the UK, added that the organization is pushing the "narrative of normalization" by creating a "false reality of dialogues that are misleading and divide our attention."
"These kinds of organizations seek to divide the youth that reside in Manchester and London and across all of Britain," she added.
Professor David Miller, sacked by Bristol University over his criticism of Israel and Zionism, also told Press TV that such organizations namely, the Forum for the Discussion of Israel and Palestine, Solutions Not Sides, and Nisa Nashim are all set up to "mislead" the people who are involved with them.
He further slammed the Friends of Roots UK in particular for "bringing settlers into the equation."
"Friends of Roots is particularly egregious because it is not just about saying that Israel is a democracy and is a very nice place and you really should not be critical of Israel. It is also bringing settlers into the equation.
"Everybody knows under international law that settlers are illegal and they should not be there. And yet, [Friends of Roots] tries and humanizes the settlers and presents them as if they are just ordinary people who are looking for a life. And that of course is completely unacceptable," he added.
Miller also said that such Zionist organizations only pretend to be interested in dialogue, peace, or finding a way to mutual understanding.
However, he said, there is no mutual understanding, the settlers must be removed, and the land must be returned to the Palestinians.
"And that is the bottom line. There cannot be any dialogue about this," the pro-Palestine professor added.
"What should be happening here is an understanding, that this is a brutal occupation and invasion by settler colonialists, and it has to be ended," he concluded.
More than 600,000 Israelis live in over 230 settlements built since the 1967 Israeli occupation of the West Bank and East al-Quds.
Emboldened by former US president Donald Trump's all-out support, Israel has stepped up its illegal settlement construction activities in defiance of United Nations Security Council Resolution 2334, which pronounced settlements in the West Bank and East al-Quds "a flagrant violation under international law."
Much of the international community regards the Israeli settler units in the occupied lands as illegal.
Palestinians want the West Bank as part of a future independent state with East al-Quds as its capital.
The last round of Israeli-Palestinian talks collapsed in 2014. Among the major sticking points in those negotiations was Israel's continued illegal settlement expansion.