Middle East
zionist Obama in Riyadh: Seeking to Bolster Ties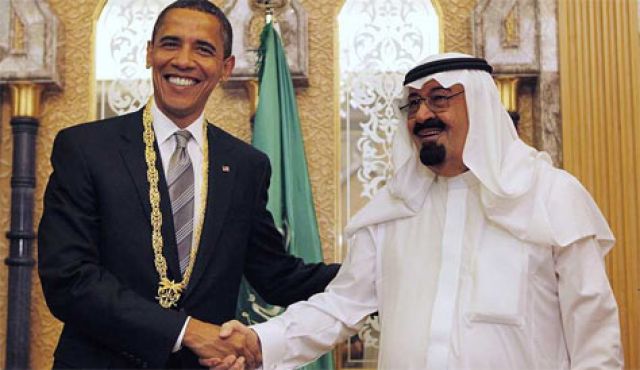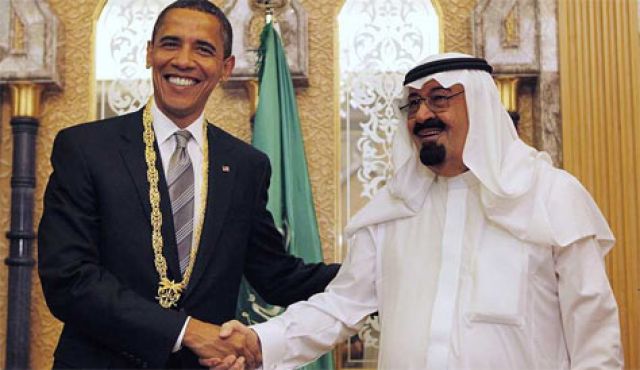 After spending four days in Europe dealing with the crisis over Russia's annexation of Crimea, US President Barack Obama now turns to a diplomatic challenge of another sort: trying to smooth relations with Saudi Arabia without making the longtime US ally seem like an afterthought.
Obama is scheduled to arrive in Riyadh, the Saudi capital, shortly before sunset Friday to meet with King Abdullah, whose inner circle is riled by how the United States has handled Iran's nuclear ambitions and Syria's civil war.
Some with close ties to the royal family have talked about breaking ranks with Western partners. After a top Saudi official said the kingdom might decide to "go it alone," the Riyadh stop quickly appeared on the president's itinerary.
The overnight stay includes none of the high-profile cultural visits, news conferences and speeches that typically mark Obama's foreign excursions. Unlike Thursday's visit to Rome, where Obama spent less than an hour with Pope Francis, the Saudi stopover is expected to include more than one meeting with Abdullah, at his desert retreat in Rawdat Khuraim, northeast of Riyadh.
Top presidential advisors say the visit is an "investment" in one of the most important US relationships in the Middle East. The schedule, aides say, emphasizes the substantive nature of the business between Obama and Abdullah.
The Saudis are publicly minimizing the depth of the rift, but little has changed in the underlying strains.
The Saudis remain deeply wary over what they fear is Washington's warming relationship with their principal regional rival, Iran.
They also are unhappy over what they see as the Obama administration's mixed signals on Syria.
US dealings with Egypt also have fueled unease in Riyadh. The American willingness to accept the toppling of longtime ally Hosni Mubarak in 2011 raised doubts among some Saudis about the premium the US placed on a decades-old partnership.