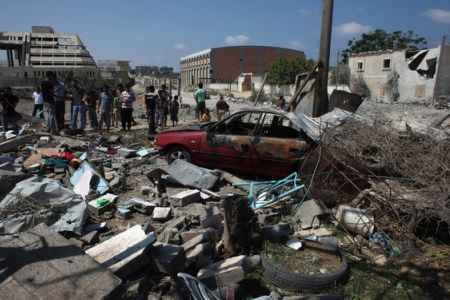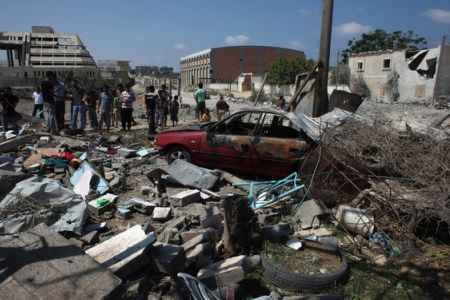 zionist occupation israeli airstrike has killed at least six Palestinians and injured 11 others in the southern city of Rafah in besieged Gaza Strip's, local medics say.
Gaza Health Ministry spokesperson Adham Abu Salmia said the Saturday airstrike targeted a military compound in Rafah, AP reported.
zionist occupation israel has again begun to step up its air raids on the Gaza Strip.
On Thursday, an israeli aircraft carried out three bombing attacks on the city of Khan Yunes in Gaza. No causalities were reported in the attack.
On October 1, three Palestinians were injured in an zionist occupation israeli drone attack on the town of Beit Hanoun in northern Gaza.
zionist occupation israeli airstrikes in the Gaza Strip have killed scores of Palestinians and injured many more over the past months.
zionist occupation israeli has been launching airstrikes on Gaza on an almost regular basis since the end of the December 2008-January 2009 war on the Palestinian territories.
The airstrikes have been carried out under the pretext of preventing attacks on zionist occupation israel.