Palestine
Human Rights
Middle East
Zionist Occupation Regime extends detention of Palestinian hunger-striking inmate despite deteriorating health condition
The zionist regime has extended the administrative detention of a Palestinian prisoner who has been on hunger strike for more than 100 days despite his deteriorating health condition.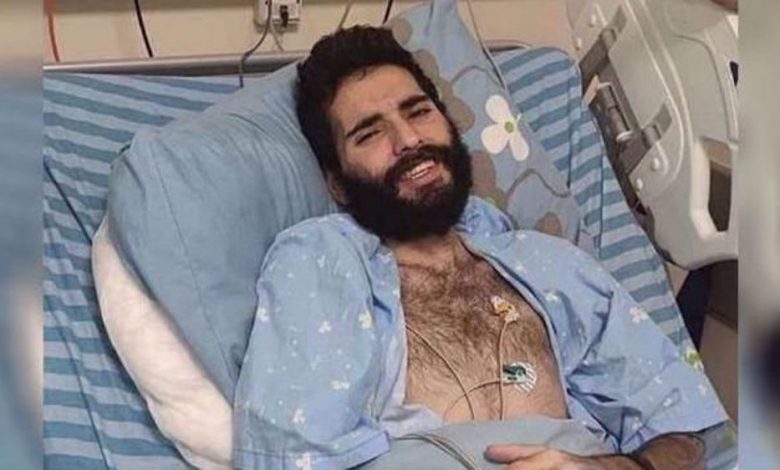 The Palestinian Information Center reported on Thursday that the occupying regime's prosecution office has informed the Palestinian Prisoners' Society (PPS) of its intent to extend the so-called administrative detention of Miqdad al-Qawasmeh, who has been on hunger strike for 106 days.
The PPS said in a statement that the extension was announced after the military prosecution claimed there had been medical reports of an improvement in Qawasmeh's health condition.
Jawad Bolus, a PPS lawyer, said the advocacy group would hold the Israeli prosecution fully responsible for the consequences of such a move, and called for referring to previous reports issued by medical officials in Israel's Kaplan Hospital, which confirmed that the 24-year-old hunger striker was facing possible death.
Since last January, Qawasmeh has been in the Israeli administrative detention with no trial or indictment.
There are also five other prisoners who have been on hunger strike for different periods in protest at their detention, with most of them suffering from life-threatening health issues due to their protracted hunger strike.
In a related development, the Palestinian Commission of Detainees and Ex-Detainees Affairs said the Israeli Prison Service was medically neglecting Palestinian patients in the regime's jails, especially those in the Ramla prison infirmary.
The Commission said there are 15 patients in the infirmary of the Ramla prison that suffer from serious health complications.
Most of these patients are only given different types of sedatives and painkillers to relieve their suffering and pains.
The supreme command council for the captives of the Palestinian Hamas resistance movement voiced concern on Monday over the heath of Palestinian prisoners in Israeli jails who have gone on hunger strike.
The council said that it has launched "a struggle program" to support the administrative detainees who are on a hunger strike starting from November 1.
The Palestinian Islamic Jihad resistance movement also warned that it would launch a new armed confrontation with the Tel Aviv regime in case Israeli officials pressed ahead with their repressive measures against Palestinian prisoners.
More than 7,000 Palestinians are reportedly held in Israeli jails. Hundreds have been incarcerated under the practice of administrative detention.
Some Palestinian prisoners have even been held in administrative detention for up to eleven years.
Last month, hundreds of Palestinians held in Israeli prisons went on a hunger strike in protest against an intensified Israeli crackdown on Palestinian detainees that took place following the escape of six inmates from a maximum-security Israeli jail on September 6.
The hunger strike, which began on October 13, was suspended nine days later after the Palestinian Islamic Jihad resistance movement declared "victory" over the Israel Prison Service.
On September 6, Zakaria Zubeidi, a former commander of the Palestinian resistance group al-Aqsa Martyrs' Brigade in Jenin, and five members of the Islamic Jihad group managed to tunnel their way out through their cell's drainage system to escape from the maximum-security jail of Gilboa.
It was the biggest Palestinian escape from an Israeli jail since 1987, when six members of the Islamic Jihad broke out of a heavily-guarded jail in Gaza.
After the recent escape of the six inmates, Israel adopted collective punitive measures against the Palestinian prisoners. The six Palestinian prisoners were all recaptured nearly two weeks later.