Palestine
World News
Zionist puppet Australian prime minister to announce decision on embassy move in israel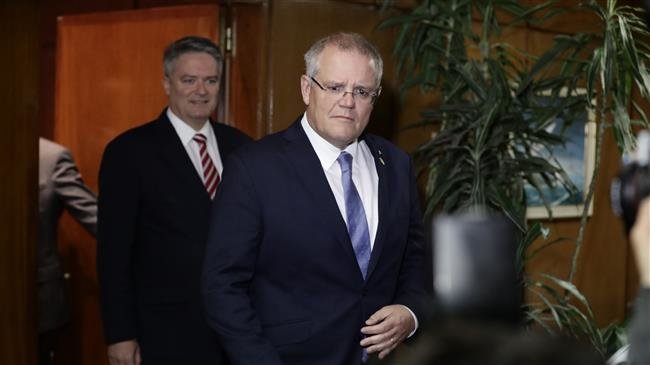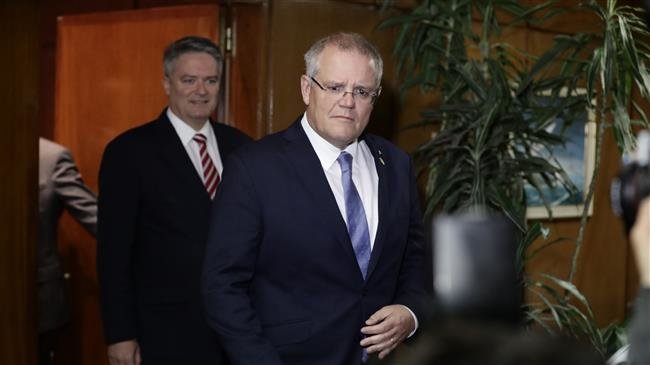 Australian Prime Minister Scott Morrison is expected to announce a contentious decision whether or not to relocate the country's embassy in Israel from Tel Aviv to Jerusalem al-Quds.
In an address to the Sydney Institute, Morrison is expected to declare that his government will recognize the occupied city as Israel's so-called capital, AFP reported Friday.
In May, US President Donald Trump sparked international outrage when he relocated the US embassy from Tel Aviv.
Jerusalem al-Quds was occupied by the Tel Aviv regime during the Six-Day War in the 1967, and is deemed the capital of a future Palestinian independent state.
Morrison, however, told reporters on Wednesday that it was yet premature to discuss the issue, saying, "When I'm in a position to make that announcement, I will."
Reports also said a possible recognition of Jerusalem al-Quds as the Israeli "capital" would not be followed by an immediate embassy move due to cost issues.
The possible move, however, would draw backlash from neighboring Indonesia, the world's most populous Muslim nation, and other majority Muslim nations.
Australia warns citizens traveling to Indonesia
On Friday, the Australian government warned its citizens to "exercise a high degree of caution" while travelling in Indonesia.
Scores of Australians preparing to travel to the tourist island of Bali and other tropical island destinations should "exercise a high degree of caution," the Department of Foreign Affairs warned in a public notice.
"Demonstrations have been held in recent weeks around the Australian Embassy in Jakarta and the Australian Consulate-General in Surabaya," it said.
"Protests may continue at the Embassy in Jakarta or at any of Australia's Consulates-General in Surabaya, Bali and Makassar," the Department said.
The Indonesian government had reacted angrily last month, when Morrison initially suggested the idea of both recognizing the occupied city and moving the Australian embassy there.
In the meantime, Palestinian Ambassador to Australia Izzat Abdulhadi called on Muslim countries to apply "boycott measures" to Australia .in reaction to the possible move.
He said Muslim states should "withdraw their Ambassadors" and take some "meat and wheat" style "economic boycott measures" if the move went ahead, AFP quoted the ambassador as saying.