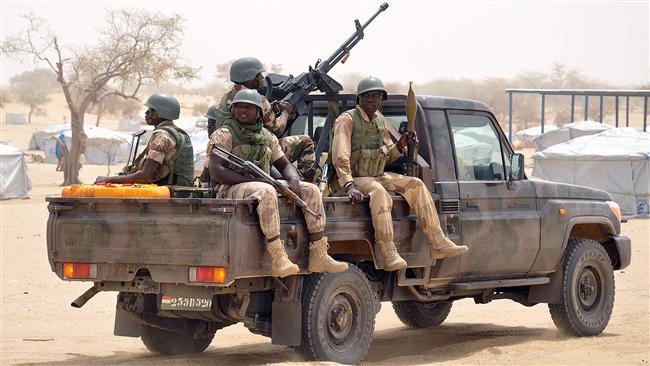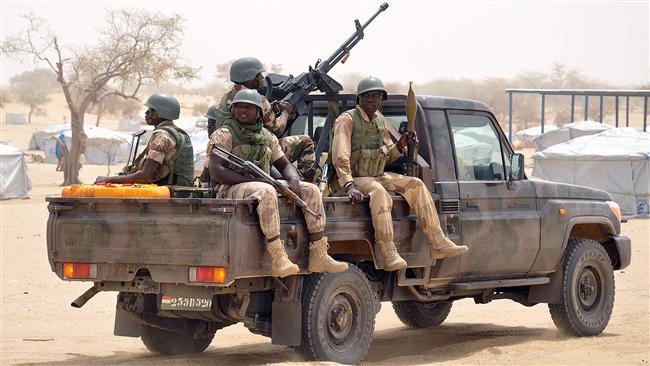 Officials from Niger say the Boko Haram Takfiri militants have carried out an attack against the country's army soldiers in Lake Chad.
Niger's Defense Ministry announced the assault in a statement on Saturday, without indicating if there had been any casualties in Lake Chad, located along the borders of Chad, Niger and Cameroon.
"At dawn on April 25, fighters from the terrorist group Boko Haram riding motorized canoes attacked the island of Karamga, a position northwest of the town of Bosso held by our defense and security forces," the statement said.
However, an unnamed official from the southeastern city of Diffa said the death toll was "very heavy in the ranks of the Nigerien army."
Following the attack, Niger's President Mahamadou Issoufou called a meeting of the national security council.
Niger, along with Chad, Cameroon and Nigeria, has been involved in a joint operation against Boko Haram, which started its activities six years ago.
The terrorist group, whose name means, "Western education is forbidden," says its goal is to overthrow the government of Nigeria.
The Takfiri militants have claimed responsibility for a number of deadly shooting attacks and bombings in various parts of Nigeria since the beginning of their militancy in 2009, which has so far left over 13,000 people dead and displaced 1.5 million.