Africa
Zionist-puppet Boko Haram bombed mosque in northern Nigeria, killed 64 Muslims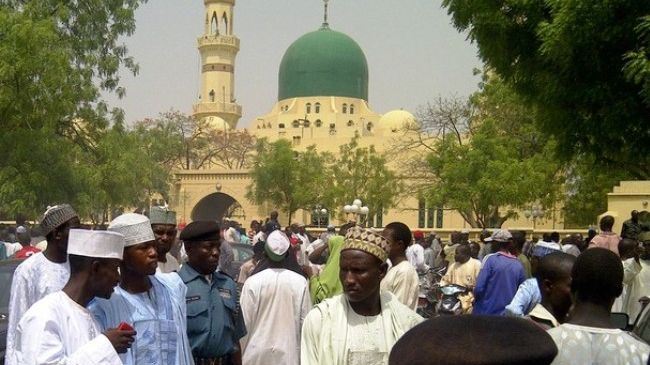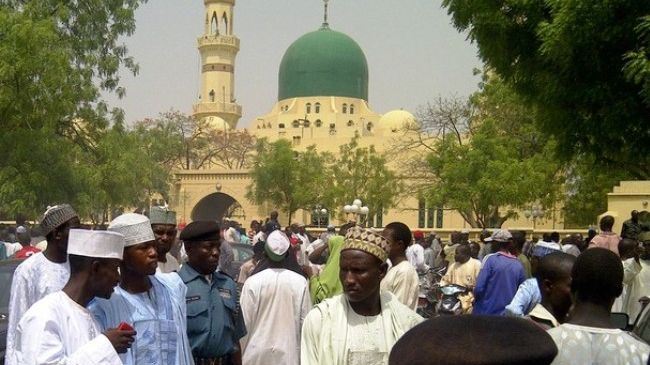 At least 64 people have been killed and dozens injured in multiple bomb explosions at a mosque in Nigeria's northern state of Kano.
Captain Ikechukwu Eze, spokesman of Kano's Joint Task Force, said the explosions took place at around 2:00 p.m. local time (1300 GMT) shortly after hundreds of people had gathered to listen to a Friday Payers sermon at the Grand Mosque in the city of Kano, situated 423 kilometers (262 miles) north of the capital, Abuja.
Witnesses said heavy smoke could be seen billowing in the sky from a long distance away, and gunshots were heard after the blasts.
"Two bombs exploded, one after the other, in the premises of the Grand Mosque seconds after the prayers had started," worshipper, Aminu Abdullahi, said, adding, "A third one went off in a nearby road…. The blasts were followed by gunshots by the police to scare off potential attacks."
A rescue official, speaking on condition of anonymity, said the death toll is expected to climb as some of those injured are in critical condition.
There was no immediate claim of responsibility for the blasts. However, Nigerian officials often blame such assaults on the Boko Haram Takfiri militants.
The explosions at the Grand Mosque of Kano come a week after influential Muslim leader, Mallam Sanusi, who usually leads prayers there, called for people to arm themselves against Boko Haram.
Earlier on Friday, Nigerian police had thwarted a bomb attack in the northeastern city of Maiduguri.