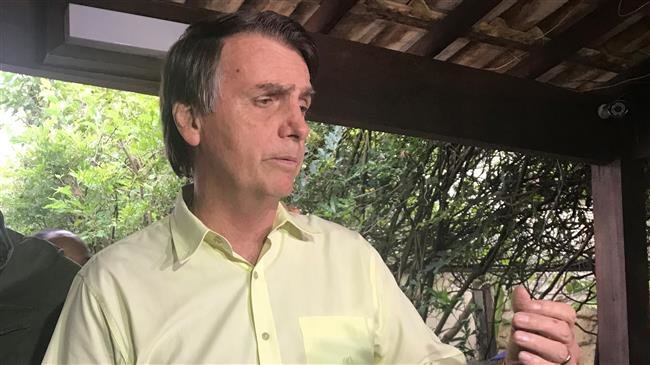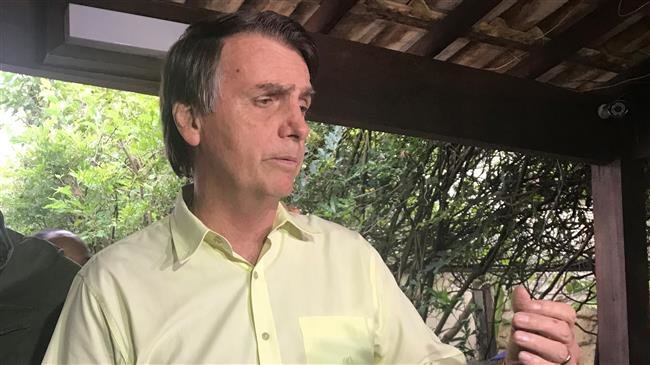 Far-right President-elect Jair Bolsonaro has said Brazil might take Washington's lead and relocate its embassy from Tel Aviv to the occupied Jerusalem al-Quds.
Bolsonaro, an admirer of US President Donald Trump, told a news conference on Thursday that he saw no problem in such a move, as he had also promoted the idea during his campaign.
"I don't see any problem in moving the Israeli embassy, I see no problem. It's not a question of life and death, we have a lot of respect for Israel and for the Arab people." he said.
If Bolsonaro follows through the plan, the Latin American country would become the third nation  – after the US and Guatemala – to have an embassy in the highly sensitive city which is the third holiest Muslim site.
Jerusalem al-Quds was occupied by the Tel Aviv regime during the Six-Day War in the 1967, and is deemed the capital of a future Palestinian independent state.
Trump recognized Jerusalem al-Quds as Israel's so-called capital and officially opened the US embassy in the city in May, sparking international outrage.
Many in Brazil have raised concerns about Bolsonaro's plan, saying the move would hurt the country's relations with Muslim nations.
Netanyahu welcomes embassy move
Bolsonaro's announcement was immediately welcomed by Israeli Prime Minister Benjamin Netanyahu on Thursday, who praised the Brazilian president-elect.
Netanyahu already talked to Bolsonaro on phone earlier this week, congratulating him on his victory and inviting him to visit Israel.
Brasilia's possible embassy move evenly aligns Bolsonaro – called the "Tropical Trump" – with the US president, whom the Brazilian president-elect has been following.
Watchdog groups say he has wasted no time in denouncing the media as "fake news" and "political foe," an almost word-for-word copy of Trump's rhetoric against the news media.
'Reprisals against press'
A media controversy was sparked after Bolsonaro threatened to cut state advertising in newspapers or broadcasters that "behave disgracefully."
The Inter American Press Association said on Friday it was worried over "reprisals Brazil's president-elect would take against the press."
Both the Brazilian Investigative Journalism Association and the National Newspaper Association said they were fearful for the future, given Bolsonaro's comments.
Bolsonaro, who will take office on January 1, has concerned many, including leftist leaders, who believe he endangers Brazil's young democracy with his radical reforms and authoritarian thoughts.
He has already caused controversy by openly cheering dictatorship and publicly insulting women during his presidential campaign.
He offered some of his hardline conservative measures on Monday, including supporting wider gun ownership, more lethal police actions and fewer rights for indigenous communities.