Palestine
Zionist-puppet Egyptian regime forces begin armed attack to Gazans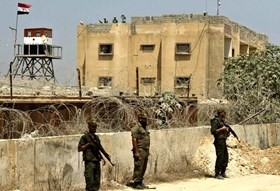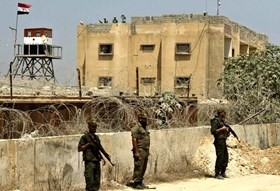 A Palestinian boy was killed at the hands of Egyptian army soldiers on Friday night at the borders between Gaza Strip and the Sinai Peninsula.
Dr. Ashraf al-Qidra, the health ministry spokesman, said that 17-year-old Zaki al-Hubi was gunned down by Egyptian army soldiers to the east of Rafah, south of the Gaza Strip.
Local sources said that Hubi was hit with a bullet in his back and transferred to hospital where he was proclaimed dead.
The Palestinian interior ministry in Gaza strongly condemned the incident in a statement late Friday, asking the Egyptian authorities to open an investigation into the incident.
It said that the young men who tried to cross the border into Egypt were unarmed and posed no threat to the Egyptian security, describing the event as very serious. It said that the excessive use of force was unnecessary.
An Egyptian military spokesman said that border guards opened fire at four Palestinians while trying to cross into Egyptian territory.
He said that one of them fell wounded on the Palestinian side while three others surrendered to the Egyptian forces in the buffer zone.
He said that the four youngsters all 17 to 19 years of age said they were trying to buy cigarettes from Egypt then sell them in Gaza.