India
Zionist-Puppet Indian regime forces fire tear gas to disperse Kashmiri protesters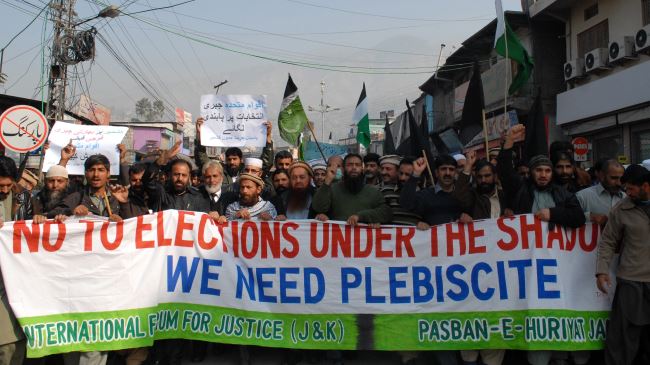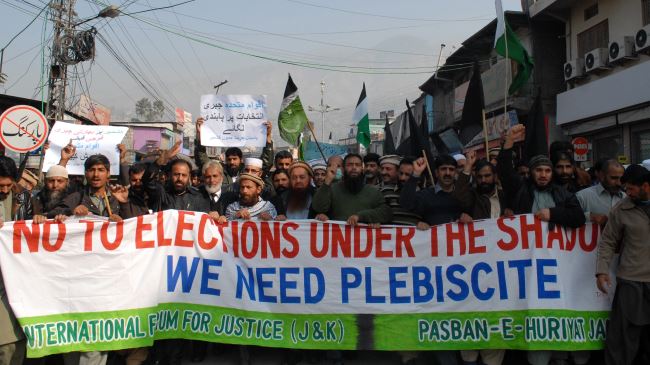 Indian regime forces in Indian-administered Kashmir have fired tear gas to disperse pro-independence demonstrators protesting against the ongoing state assembly elections in the disputed Himalayan region.
The protest was held on Tuesday in the summer capital of Srinagar where thousands of paramilitary soldiers and police officers are patrolling near polling stations.
People in Kashmir went to the polling stations on Tuesday morning to cast their ballots in assembly elections in the Indian-controlled disputed region amid a boycott by pro-independence and opposition groups.
Anti-Indian groups say the elections are an illegitimate exercise under military occupation.
In another development, hundreds of Kashmiri refugees held a march in the Pakistani-controlled part of the disputed region on Tuesday to condemn the elections.
The demonstrators chanted slogans denouncing India for what they called the lack of freedom in the region and urged New Delhi to end its oppression against Kashmiris.
Kashmir lies at the heart of more than 66 years of hostility between India and Pakistan. Both neighbors claim the region in full but each currently has partial control over it.