Bahrain
Zionist-puppet regime forces attack pro-Salman protesters in Bahrain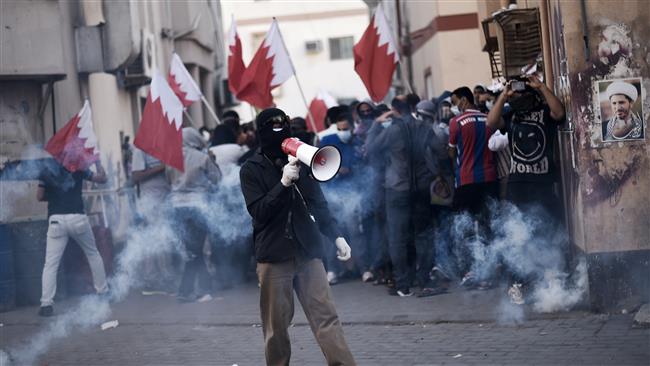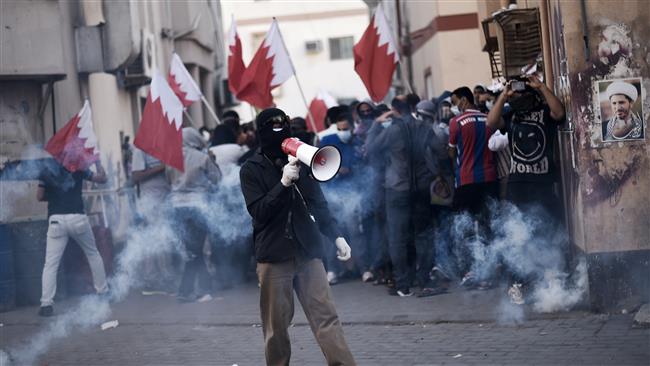 Bahraini regime forces have fired tear gas to disperse demonstrators protesting against the detention of a leading Shia opposition leader.
The protesters in the eastern village of Ma'ameer gathered on Wednesday to show their dissatisfaction with a court decision to postpone the trial of Sheikh Ali Salman to next month and keep him in prison.
They chanted slogans in support of Salman before being faced with violent regime forces.
Salman, the secretary general of Al Wefaq National Islamic Society, has been under arrest since December 28 last year over charges of inciting regime change.
The Shia leader denied all charges leveled against him during the Wednesday hearing. Salman's lawyer has called for his immediate release.
Salman appeared before a regime court on Wednesday, with representatives from the US, UK and France attending the session.
Salman appeal
On the eve of the trial, Salman called on UN Secretary General Ban Ki-moon and world nations to step up their efforts to enable the Bahraini people to choose their government democratically.
The detained opposition leader said it is a moral responsibility to support a nation's right to peaceful assembly and protection from suppression.
"O the international community, I am a prisoner for the same reasons Nelson Mandela was imprisoned, equality, freedom, democracy, and the people of Bahrain's calls for equality in citizenship, freedom and democracy and to support them is a moral duty and is the right attitude towards history," said Salman.
"I see that the international community should support the right of the people of Bahrain to elect their government in a democratic way," Salman added.
Bahrain has been the scene of unabated anti-regime demonstrations since Salman's arrest.
Bahrain, a close ally of the United States in the Persian Gulf region, has been witnessing almost daily protests against the ruling Al Khalifa dynasty since early 2011, with Manama using heavy-handed measures in an attempt to crush the demonstrations.
Bahraini forces have killed scores of activists over the past years of uprising, while hundreds of protesters as well as notable opposition figures continue to remain under arrest in the regime's notorious prisons.