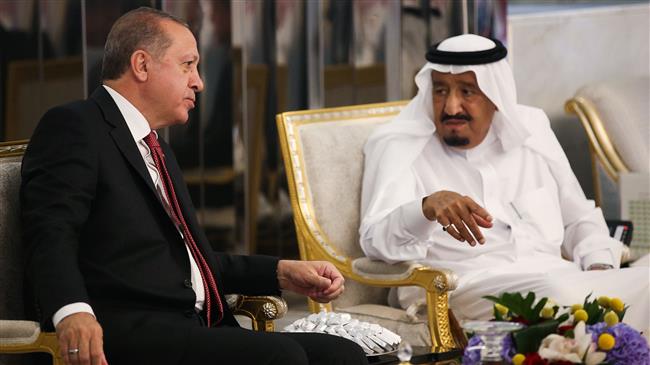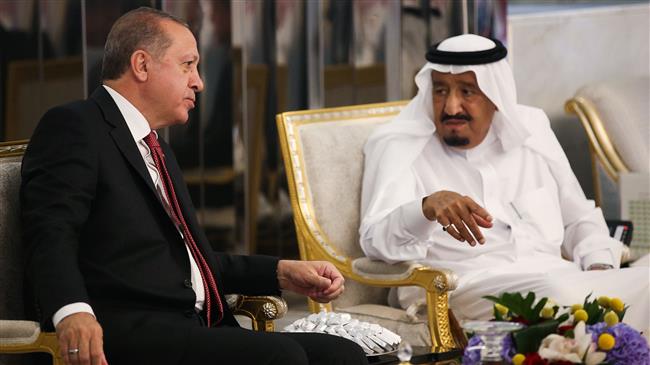 Erdogan has discussed latest military operations in Syria with Saudi Arabia's King Salman bin Abdulaziz.
Erdogan told Salman during a phone conversation that Turkey's ongoing Operation Olive Branch in Syria's Afrin province.
They also reaffirmed their mutual determination to increase bilateral relations.
The Turkish Afrin operations are not authorized by Damascus.