Saudi Arabia
Zionist Puppet Saudi Forces Martyred Young Protester in Eastern Province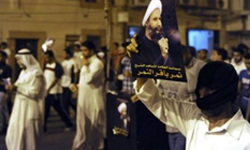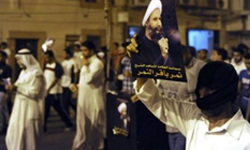 A young protester was killed after he was shot by Saudi regime forces during a rally in the Eastern Province of Qatif.
Local activists said on Friday that the Saudi regime forces opened fire on demonstrators in the Qatif district, East of the capital, Riyadh, killing 18-year-old Ali al-Marar.
According to local reports, several others were also injured and arrested during the demonstration that, once again, called on the regime to stop cracking down on protesters, press tv reported.
Activists further said that security forces in two vehicles had shot "indiscriminately" at the demonstrators in the central part of Qatif. The forces had also reportedly opened fire at the people on rooftops.
Since February 2011, protesters have held demonstrations on an almost regular basis in the Kingdom's east, mainly in Qatif and Awamiyah, calling for the release of all political prisoners, freedom of expression and assembly, and an end to widespread discrimination.
However, the demonstrations have turned into protests against the repressive Al Saud regime, especially since November 2011, when Saudi security forces killed five protesters and injured many others in the oil-rich region.
Saudi forces have also arrested more than 700 people including prominent Shiite cleric Sheikh Nemr al-Nemr.