Human Rights
Zionist Puppet Saudi regime badly tortured prominent cleric Sheikh Nemr al-Nemr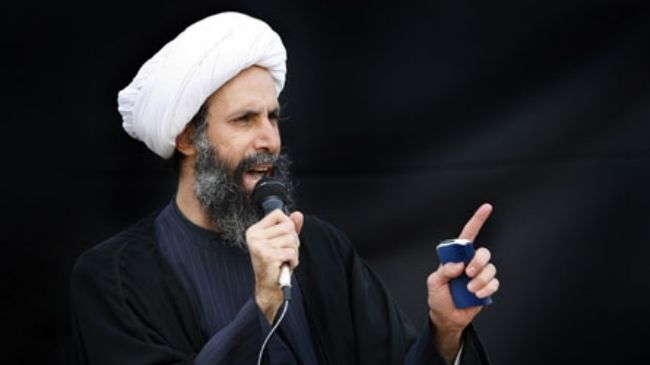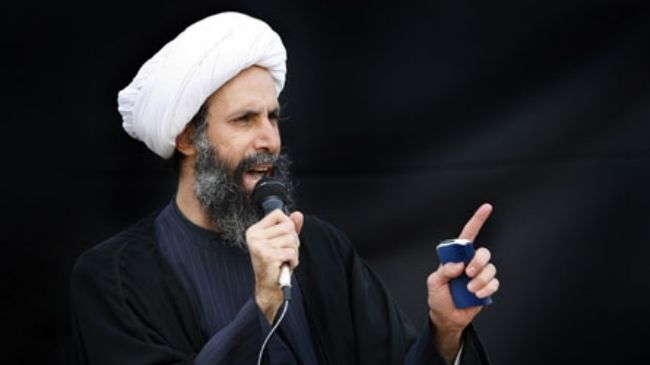 The family members of prominent detained Saudi Shia cleric Sheikh Nemr al-Nemr say he has been badly tortured in jail.
On Sunday, the family members were allowed to visit Sheikh Nemr, who has been on a hunger strike since July 19.
His sister said the detained cleric had turned weaker and that signs of torture were seen on his head.
The family visited him for the second time since his arrest earlier in July. They were allowed to visit him for the first time on July 15.
Sheikh Nemr was attacked, injured and arrested by the security forces of the Al Saud regime while driving from a farm to his house in the Qatif region of Eastern Province on July 8.
On July 13, Saudi security forces in the town of Awamiyah killed an 18-year-old protester during a demonstration held near a police station in support of Sheikh Nemr.
Since February 2011, protesters have held demonstrations on an almost regular basis in Saudi Arabia, mainly in Qatif and Awamiyah in Eastern Province, primarily calling for the release of all political prisoners, freedom of expression and assembly, and an end to widespread discrimination.
However, the demonstrations have turned into protests against the repressive Al Saud regime, especially since November 2011, when Saudi security forces killed five protesters and injured many others in Eastern Province.
Similar demonstrations have also been held in the capital, Riyadh, and the holy city of Medina over the past few weeks.
According to Human Rights Watch, the Saudi regime "routinely represses expression critical of the government."