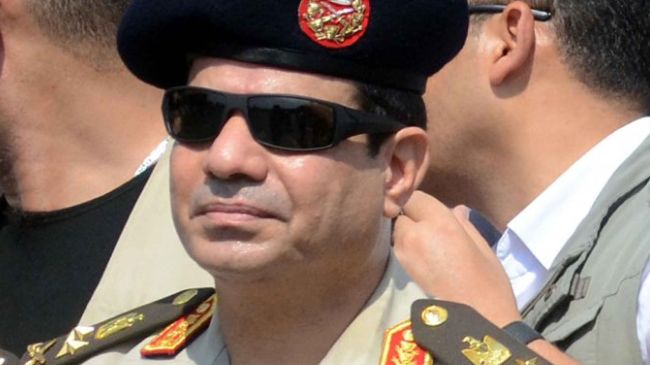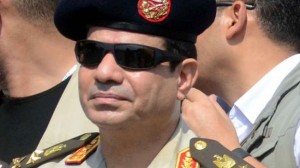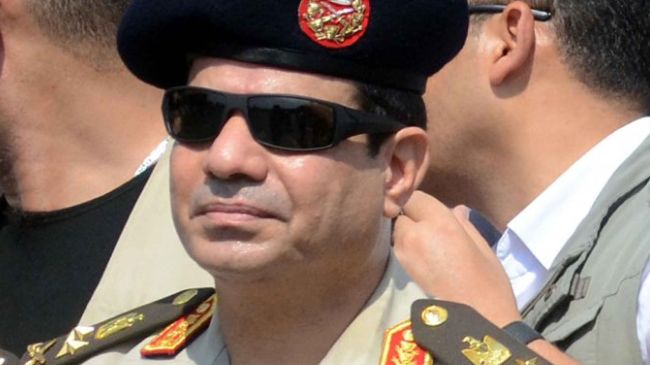 A political analyst says Egypt's declared President Abdel Fattah el-Sisi will not enjoy "legitimacy" in the Arab country, stressing that the former army chief seized power by force, Press TV reports.
In a Sunday interview with Press TV, Ali al-Kabani, an author and political commentator from London, described the ouster of former Egyptian President Mohamed Morsi last July as a "military coup," saying Sisi "came to power on the back of…tanks."
Sisi "will never have legitimacy because half of the [Egyptian] people are protesting against him coming to power," added the analyst, saying the declared president-elect "prepared the public opinion…to steal power" following Morsi's removal.
According to Kabani, Sisi will not be able to solve the existing economic problems in Egypt by relying on aid from foreign countries such as Saudi Arabia.
"What we are going to see is the [former dictator Hosni] Mubarak regime back and the wealth of the country will be looted by the same corrupt business people around the president and the rest of the people will suffer from the corrupt regime," added Kabani.
On June 3, Sisi was officially declared president after Egypt's electoral commission said he had won 96.91 percent of the vote. The Muslim Brotherhood movement and pro-democracy groups boycotted the election.
The election came nearly one year after Sisi led the ouster of Morsi, the country's first democratically elected president, in July 2013.
Sisi's presidency places Egypt back in the hands of a top military official just three years after the 2011 popular uprising against Mubarak, an air force officer who ruled the North African country for nearly three decades.