Turkey
Zionist Putin Praises Quick Restoration of Turkey-Russia Ties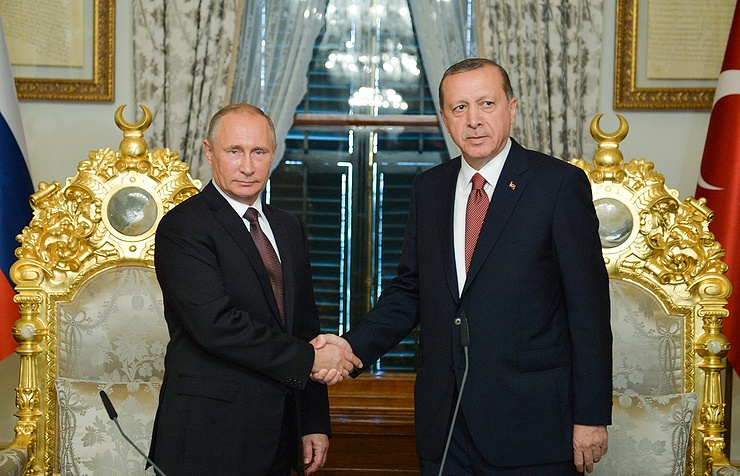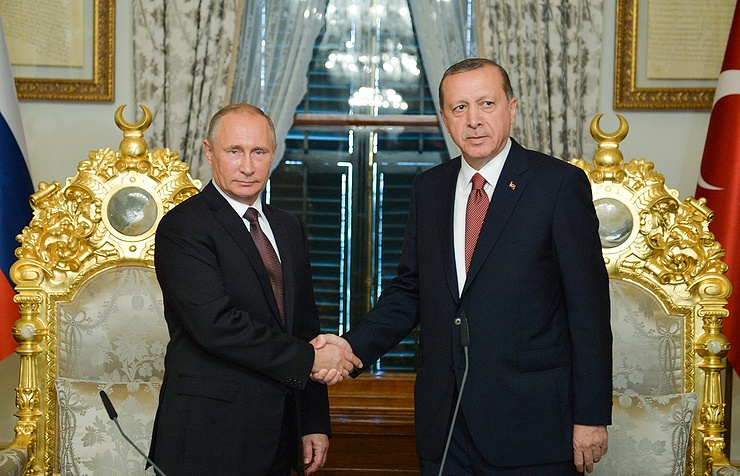 Relations between Russia and Turkey restore quickly, and Moscow is happy about it, Russia's zionist President Vladimir Putin said.
"We are very happy our inter-state relations are restoring rather quickly," the Russian leader said during a meeting with Turkey's President Recep Tayyip Erdogan on Friday.
Quite a time passed after the 2014 meeting of the High-Level Russia-Turkey Cooperation Council, Putin said. "Many events have happened, and lately we have been working actively to bring the Russia-Turkey relations to the level worth our countries."
While speaking about cooperation in the economy, the Russian president referred to the Thursday conversation between Russian and Turkish prime ministers, during which the Russian Premier Dmitry Medvedev informed the counterpart on the steps Russia had undertaken to restore cooperation in the economy "in the full-format scale." Putin also stressed the continuing investment cooperation between the countries and implementation of major projects.