Palestine
Zionist regime approves construction of some 1,300 new settler units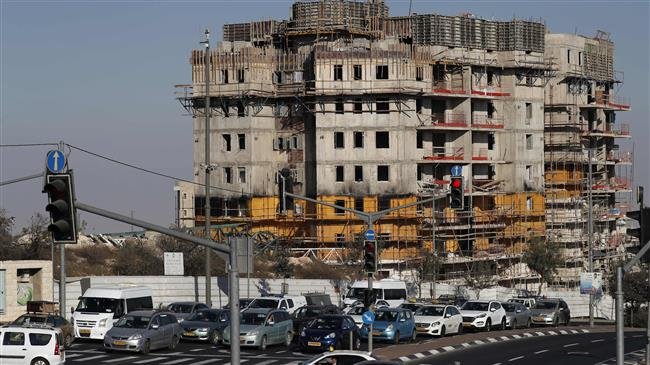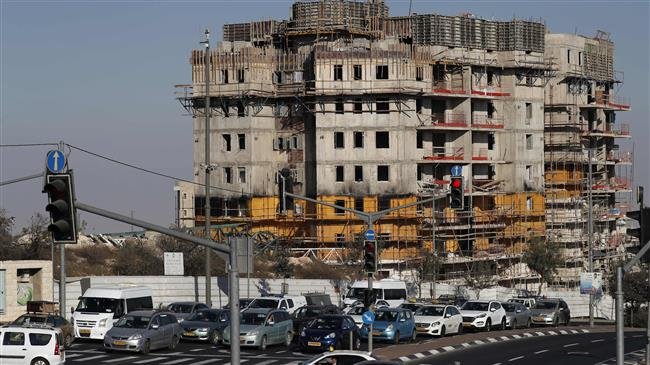 Israeli officials have approved plans for the construction of roughly 1,300 homes in the West Bank, irrespective of the international outcry against the Tel Aviv regime's land expropriation and settlement expansion policies in the occupied Palestinian territories.
On Tuesday, the High Planning Subcommittee of Israel's so-called Civil Administration gave the green light for 1,289 units in 23 different projects.
A total of 744 homes obtained final approval for construction, while 545 others had their plans cleared ahead of being considered for a final okay.
Israeli authorities are slated to pass the construction of 418 homes on Wednesday, with 294 gaining final approval for construction and 192 clearing the earlier planning stage.
Less than a month before US President Donald Trump took office, the United Nations Security Council adopted Resolution 2334, calling on Israel to "immediately and completely cease all settlement activities in the occupied Palestinian territories, including East Jerusalem" al-Quds.
About 600,000 Israelis live in over 230 illegal settlements built since the 1967 Israeli occupation of the Palestinian territories of the West Bank and East Jerusalem al-Quds.
Palestinians want the West Bank as part of a future independent Palestinian state with East Jerusalem al-Quds as its capital.
The last round of Israeli-Palestinian talks collapsed in 2014. Among the major sticking points in those negotiations was Israel's continued settlement expansion on Palestinian territories.
Trump backtracked on Washington's support for a "two-state solution" earlier this year, saying he would support any solution favored by both sides.
"Looking at two-state or one-state, I like the one that both parties like. I'm very happy with the one both parties like. I can live with either one," the US president said during a joint press conference with Israeli Prime Minister Benjamin Netanyahu in Washington on February 15.