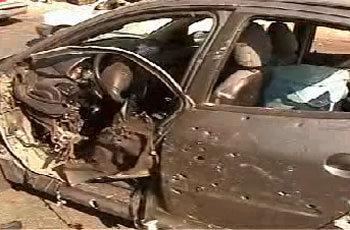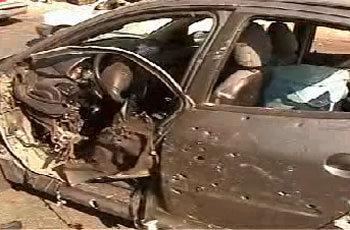 "The Zionist regime and Western powers are behind recent terrorist attacks which led to the death of an Iranian academic and the injury of another," a statement by the office of President Mahmoud Ahmadinejad said on Monday.
The Zionists have once again targeted Iran's scientific progress by shedding the blood of a university professor, the statement added.
Unknown terrorists detonated bombs in the vehicles of Dr. Majid Shahriari and Professor Fereydoun Abbasi in separate locations on Monday morning between 7-8 a.m. local time.
Shahriari was killed immediately, but professor Abbasi and his wife sustained injuries and were transferred to hospital.
Both men were professors at Shahid Beheshti University in Tehran.
Resolution 1747 adopted by the United Nations Security Council in March 2007 against the Islamic Republic cited the name of Abbasi as a nuclear scientist, thus suggesting that perpetrators behind the assassination could be traced through those who included the professor's name in the UN resolution.
Tehran Police Chief Brigadier General Hossein Sajedinia said a motorcycle approached Shahriari's car and attached a magnetic bomb to the driver's door of the car which exploded a few seconds later.
He added that terrorists separately attached another bomb to Abbasi's car and escaped, saying while the professor and his wife were wounded in the attack they are now both in good health.
"Political and security analysts are wondering about the connection between these inhumane incidents and the recent remarks of the head of the British intelligence agency (MI6)," the statement said.