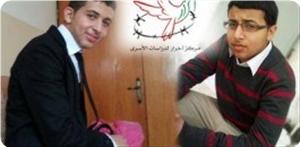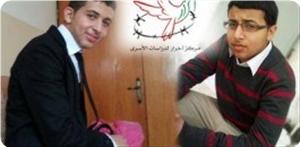 The Israeli occupation authority (IOA) sentenced a Palestinian teenage school student, Ali Al-Houtari, to nine months imprisonment.
Ahrar center for prisoner studies quoted parents of the teen from Qalqilia as saying that they were shocked with the Salem military court sentence.
They said that Ali was held along with his 16-year-old brother Mahmoud since June 2013.
Fuad Al-Khafsh, the director of Ahrar center, said that the verdict against a child who barely reached 18 years of age was meant to deprive Palestinian children from completing their studies.
He said that Ali was at the final year of the secondary school stage when he was arrested and with this verdict he is now deprived of studying for the second year running.
Khafsh called on all organizations catering for children to intervene and protect the detained Palestinian children who are subjected to isolation and harsh interrogation methods in addition to visit deprivation.