Human Rights
Middle East
Palestine
Zionist regime demolishes 26 Palestinian structures, displaces some 3 dozen Palestinians
The United Nations Office for the Coordination of Humanitarian Affairs (OCHA) says Israeli authorities have either demolished or seized 26 Palestinian structures, mostly homes, in the occupied West Bank and East Jerusalem al-Quds, displacing nearly three dozen people in two weeks.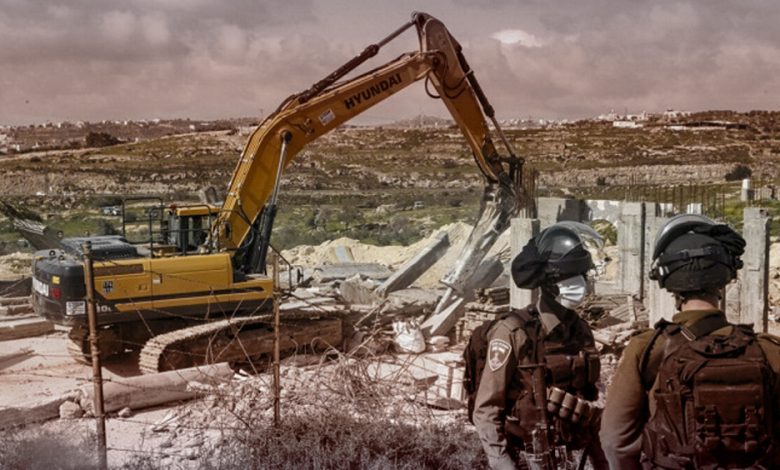 In its bi-weekly report on Israeli violations released on Friday, OCHA said that the demolition measures were carried out on March 16-29 at the pretext that the Palestinian owners had constructed the structures without securing Israeli-issued building permits, the Palestinian Information Center reported on Saturday.
It added that the demolitions had forced at least 34 people, including 15 children, from their homes, and affected about 40 people.
Israeli authorities usually demolish Palestinian homes in the West Bank, claiming that the structures have been built without the so-called permits, which are nearly impossible to obtain. They also sometimes order Palestinian owners to demolish their own homes or pay the demolition costs to the municipality if they do not.
"Twenty-two structures were targeted on 17 March in four communities in Area C, including eight tents seized in Khirbet Tana (Nablus), displacing 18 people; and 11 uninhabited houses demolished in An-Nuwei'ma Al Fauqa Bedouin community (Jericho), affecting 21 people," OCHA said.
Area C accounts for more than 60 percent of the West Bank, and forms a significant part of a future Palestine state under the so-called two-state solution.
Furthermore, Israel displaced 12 Palestinians in East Jerusalem after four homes were demolished, including three by their owners, following threats by the Israeli municipality.
According to the report, Israeli forces carried out 128 search-and-arrest operations and detained 115 Palestinians, including five children, across the West Bank during the said period.
63 Palestinians wounded, one shot dead
OCHA also said during the two weeks 63 Palestinians, including children, sustained injuries through attacks by Israeli forces across the West Bank and one Palestinian was shot and killed with live ammunition near Beit Dajan village in Nablus.
Palestinians want the West Bank as part of a future independent Palestinian state with East Jerusalem al-Quds as its capital. But Israel's aggressive settlement expansion and annexation plans have dealt a serious blow to any prospects of peace.
More than 600,000 Israelis live in over 230 settlements built since the 1967 Israeli occupation of the Palestinian territories of the West Bank and East Jerusalem al-Quds.
All Israeli settlements are illegal under international law.